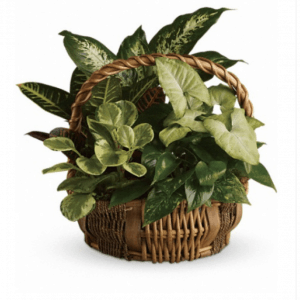 The third week of September is known as National Indoor Plant Week. The week was created to call attention to everything green that Mother Nature has offered us. These plant offerings are not only beautiful and visually diverse, but they also can provide health benefits like air purification.
This week is a good time to add more green plants to your life and even those around you so they also can benefit from the beauty and health plants offer. Our flower shops in Cedartown and Rome, Georgia are here to help with a diverse collection of indoor plants that are easy to care for and enhance your decor and life.
Our indoor plant collection provides many options for different preferences. We have everything from gorgeous spathiphyllum plants with bright green leaves and white blooms to stunning orchids to succulents.
One of the most popular plant products we offer through our website and flowers shops are the garden arrangements that come in a ceramic dish or basket. Each of these options provides a different size and variety of indoor plants, including some that come with flowering plants.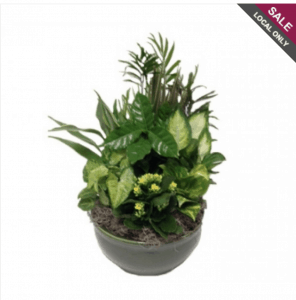 Our focus is on offering the freshest plants so you can enjoy them for months and even years to come with very little maintenance. That's why we also proudly recommend plants as gift options too as they are the gifts that keep on giving and will remind your recipient of you for a long time as they enjoy the beauty and health benefits that this gift offers.
Please also check with us on what green or indoor plants are currently available because we regularly receive many new seasonal varieties. You can also inquire about a specific type of plant and we can see if it's possible for us to get those plants for you.
We continue to expand our partnerships with plant providers who are known for high-quality plants.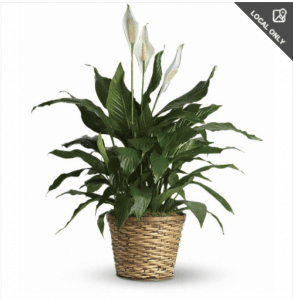 Ordering plants through our Cedartown and Rome, Georgia flower shops is easy. You can do so in-person or call us. We also have an online order form that includes plants through our website. Let us know if you would like to pick up your plants in-person or opt for contactless delivery.
These plants are for the local area only. We may be able to help you order plants for out of the area deliveries through our floral network, but please ask.