Bussey's Florist
Bussey's Florist is a family owned and operated floral design firm. Our firm has been serving the greater Rome, Georgia area since 1976. We provide same day flower and plant delivery to Cartersville Medical Center. We offer beautiful fresh cut flower arrangements, green and flowering plants and a wonderful selection of occasion themed gifts. Many of the flowers we sell come direct from international and domestic flower farms. Buying direct lowers the cost to purchase and reduces the time between when the flowers are cut at the farm, and when they can be in the hands of our customers. The cost savings are passed along to our customers. Fresher flowers equate to longer vase life, which means the recipient gets to enjoy the fresh flower arrangement a few days longer.
Cartersville Medical is located at 960 Joe Frank Harris Parkway, Cartersville, Georgia 30120. This one of the largest hospitals in the area. The facility offers 119 patient rooms. They provide many services, including acute care, diabetes care, trauma care, chest care and stroke management services. The medical facility includes a Women's Center with a complete Breast Imaging Center. The mammography and radiology departments are some of the top rated in the area. The hospital offers an advanced wound care treatment center. They specialize in treatment chronic or non-healing wounds. The Hope Center, a regional, Commission on Cancer approved cancer treatment facility, is conveniently located on the hospital campus and provides over 4,000 treatments with over 300 new patients per year from a ten-county region.
The Bussey's Flowers delivery team makes daily delivery runs to the various facilities that make up Cartersville Medical Center. Normally these deliveries are accomplished between the hours of 9:00 am to 5:00 pm. The hospital is located approximately 24 miles from our closest flower shop. It normally takes our delivery team 29 minutes to make the drive from our flower shop to the hospital. We load our first deliveries around 8:00 am each day. The goal is to have of them completed by 4:00 pm each day. Bussey's provides local same day and express flower delivery service. The express delivery option is really popular with many customers in the Rome area. We guarantee all express deliveries for on-time arrival.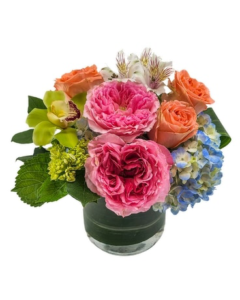 Bussey's Florist uses only the finest, freshest flowers in our designs. Many of the flowers we sell are either locally sourced or purchased directly from flower farms. That ensures freshness and affordability. Each flower arrangement we create is backed by our 100% customer satisfaction guarantee. If for any reason you don't absolutely love the flower arrangement that we create and deliver for you, just contact the nearest Bussey's florist location to you. We will replace that flower arrangement with one of equal or greater value. That bouquet will be delivered to your recipient, absolutely free of charge. Our delivery team is highly skilled and truly one of the best in Georgia. Your bouquet will arrive on-time. We guarantee it.
We create beautiful get well themed fresh flower bouquets. Our firm offers the best selection of Get-Well flowers, plants and gifts in the area. We provide daily flower delivery service to Cartersville Medical Center. Normally the hospital accepts Get Well flower deliveries between the hours of 9:00 am to 5:00 pm. If you need your Get-Well flowers to arrive by a specific time of day, we encourage you to use our express delivery service option.
Our primary delivery option for Cartersville Medical Center is the same day flower delivery service. The vast majority of our customers opt for this service. It is reliable and all same day delivery orders are guaranteed for on-time arrival. For time when you need Get Well flowers to arrive by a specific time of day, we encourage you to select our express flower delivery option. With express delivery, we can usually design and delivery your flowers within approximately 4 hours of the time you order.
Pastel Magic
A favorite arrangement featuring pastel southern hydrangea and hybrid garden roses presented in a chic, leaf-lined glass cylinder. Bussey's arrangements are custom gifts designed by hand. Mother Nature changes our farm-fresh inventory every morning. To assure your gift is fresh and gorgeous, our designers may need to make substitutions but will capture the color & style of your selection to deliver a "WOW" for your recipient.
Bussey's Florist Offers Plants and Flowers to Honor Grandparents Day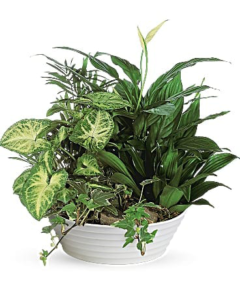 The Grandparents Day theme originated as far back as 1956. Then in 1973, West Virginia became the first state to officially observe the day. It is now a national holiday and is observed on the first Sunday after Labor Day. This is a great time to celebrate grandparents and all of the special things they do to. The official holiday as described in the creation documents is "to honor grandparents, to give grandparents an opportunity to show love for their children's children, and to help children become aware of the strength, information, and guidance older people can offer."
There are numerous activities that are fun and meaningful to do on Grandparents Day. One great way to celebrate is to send beautiful and fresh flowers or plants from Bussey's Florist. These are always a welcomed gift and convey such a caring and thoughtful message. Visiting Grandparents in their home, retirement home or nursing home can make them feel special and mean so much. Many families host gatherings where the grandparents can be honored, and children can embrace the importance of their grandparents. Having a family meal will please most grandparents. Then playing board games, card games, and puzzles are always fun.
Grandparents Day is also a great time to share memories and stories. Bringing out the photo albums is an enjoyable activity. However, in today's world many families have a great distance between them due to job opportunities or retirement etc. Social Media has made it so easy to get in touch in those situations with such platforms as FaceTime, Skype, Zoom and Texting.
Medium Dish Garden
This low bowl filled with living plants will also carry comfort and compassion for many months to come. Perfect to send to the home or service. One planter arrives filled with dracaena, ivy, palm, spathiphyllum and Syn gonium plants.
250 Broad Street Rome
Rome, GA 30161