Bussey's Florist 
This October is officially designated as Breast Cancer Awareness Month. Many scientific studies have resulted in staggering statistics regarding the far reaching effects of Breast Cancer. These important studies indicate that Breast Cancer claims the lives of approximately 42,000 women each year with 255,000 being diagnosed in the United States. This awful cancer does not discriminate and is also diagnosed in approximately 1% of the male population.
Bussey's Florist seeks and employs highly skilled Floral Designers.  These same designers have taken careful steps in creating thoughtful and meaningful flower arrangements to honor patients suffering from this disease. If you have a loved one or friend suffering from Breast Cancer, October is a wonderful month to show respect and kindness by giving them a loving flower arrangement from Bussey's Florist.
Sending beautiful Bussey's Florist bouquets or arrangements is always a special thing to do. Below are some additional ways to help promote Breast Cancer Awareness Month:
You may proudly wear a pink ribbon everyday during October. And give pink ribbons to others to wear.
Some women like to bedazzle bras they have collected and auction them off at a fundraising event.
Perhaps you could invite family and friends to a fashion show you organized. All pink clothing and outrageous hats and accessories. Share facts about Breast Cancer during the event.
Have a contest featuring Pink Pumpkins asking people to drop money in a collection jar next to their favorite pumpkin.
If acceptable with your office policy, perhaps organize a lunch and learn with a guest speaker to talk about early detection, preventative measures and recovery etc.
Walks and runs are always popular. Create some spirit within you office comrades.
Perhaps just share educational facts from expert organizations like the National Breast Cancer Foundation, Inc. and the American Cancer Society. Some of their statistics are truly eye opening.

Breast cancer is the most common cancer for women worldwide
1 in 8 women receive a breast cancer diagnosis
On average, every 2 minutes a female is diagnosed with breast cancer
One woman will die of breast cancer every 13 minutes
Alcohol use increases the risk of breast cancer
Over 3.3 million breast cancer survivors are alive in the U.S. today
An estimated 2,470 men will be diagnosed with breast cancer
1 in 1,000 men will receive a breast cancer diagnosis
Breast cancer occurrence and death rates generally increase with age
Only 5-10% of individuals diagnosed have a family history of breast cancer
The professional floral designers at Bussey's Florist are standing by to help you find a beautiful and thoughtful flower arrangement or bouquet for someone you know that has been affected by Breast Cancer.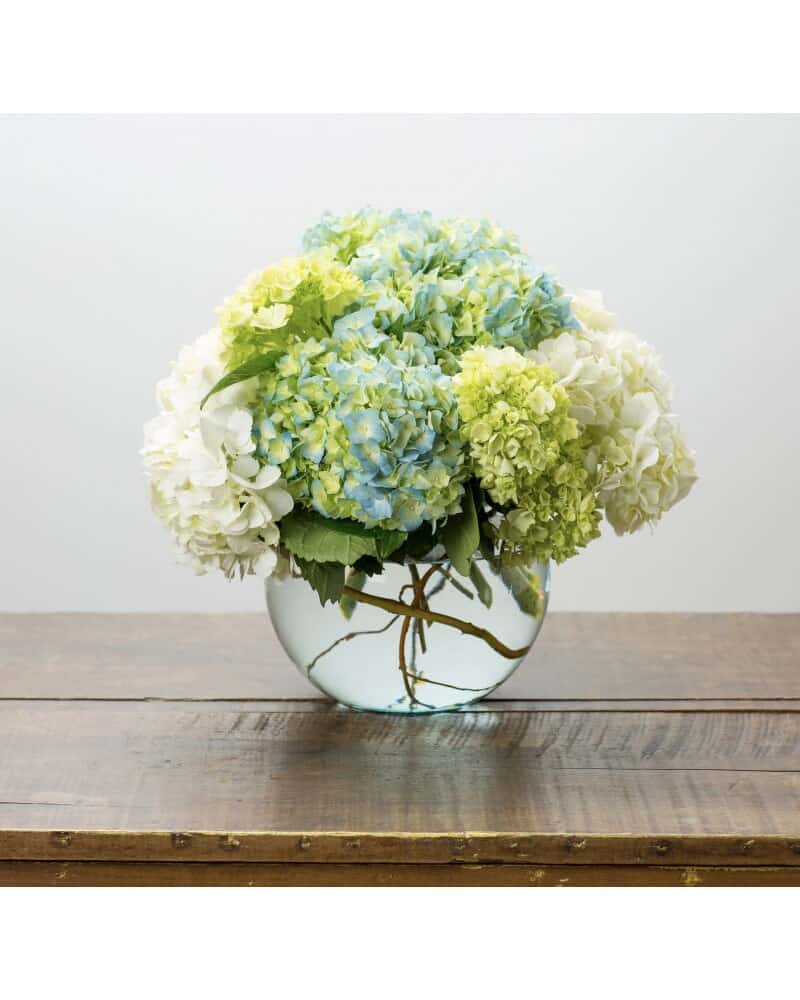 Southern Hydrangea
FLOYD MEDICAL CENTER
LOCAL SAME DAY & EXPRESS DELIVERY
Bussey's Florist was voted Best Florist in Rome, Georgia for 2018. We are family owned and operated. The Bussey's organization operates two floral design centers. We have a flower shop in Polk County and another in Floyd county. The address for the Rome flower shop is 250 Broad Street, Rome, GA 30161. The address for our Cedartown flower shop is 302 Main Street Cedartown, GA 30125. Bussey's Florist first opened for business in 1976. 
We offer beautiful fresh cut flower arrangements, green and flowering plants and a wonderful selection of occasion themed gifts. Many of the flowers we sell come direct from international and domestic flower farms. Buying direct lowers the cost to purchase and reduces the time between when the flowers are cut at the farm, and when they can be in the hands of our customers. The cost savings are passed along to our customers. Fresher flowers equates to longer vase life, which means the recipient gets to enjoy the fresh flower arrangement a few days longer. 
The Bussey's Flowers delivery team makes daily delivery runs to Floyd County Medical Center. The hospital is located at 304 Turner McCall Blvd. SW, Rome, GA 30161. They normally accept flower delivers between 9:00 am to 5:00 pm. We try our best to complete all floral deliveries to the hospital, not later than 4:00 pm each day. The hospital is located approximately 1.2 miles from our Rome flower shop. It takes just minutes to make the drive from our design center to the medical center. Given the short driving distance, we are able to make multiple delivery runs to Floyd Medical Center each day. Bussey's provides local same day and express flower delivery service. The express delivery option is really popular with many customers in the Rome area. We guarantee all express deliveries for on-time arrival. 
Floyd Medical Center is one of the top medical centers in the greater Rome, Georgia area. They serve customers from all over Polk and Floyd counties. The hospital offers quite a few services, including; Cancer Treatment, Bariatric Care, Cardiac Care, Child Birth and they also have an Emergency Care Facility as well. 
100% Customer Satisfaction Guarantee
Bussey's Florist backs every flower purchase with our 100% customer satisfaction guarantee. If you are not happy with the design we have created for you, please contact one of our floral design centers. We will replace that arrangement with one of equal or greater value. Many of the flowers we purchase many of the flowers we sell direct from the farms. That ensures our clients always have access to the highest quality floral products available. We guarantee that your get well flowers will be fresh and beautiful when they arrive.
Get Well Flowers
We create beautiful get well themed fresh flower bouquets. Our firm offers the best selection of Get Well flowers, plants and gifts in the area. We provide daily flower delivery service to Floyd Medical Center. Normally the hospital accepts Get Well flower deliveries between the hours of 9:00 am to 5:00 pm. If you need your Get Well flowers to arrive by a specific time of day, we encourage you to use our express delivery service option.
Local Same Day Flower Delivery
Our primary delivery option for Floyd Medical Center is the same day flower delivery service. The vast majority of our customers opt for this service. It is reliable and all same day delivery orders are guaranteed for on-time arrival.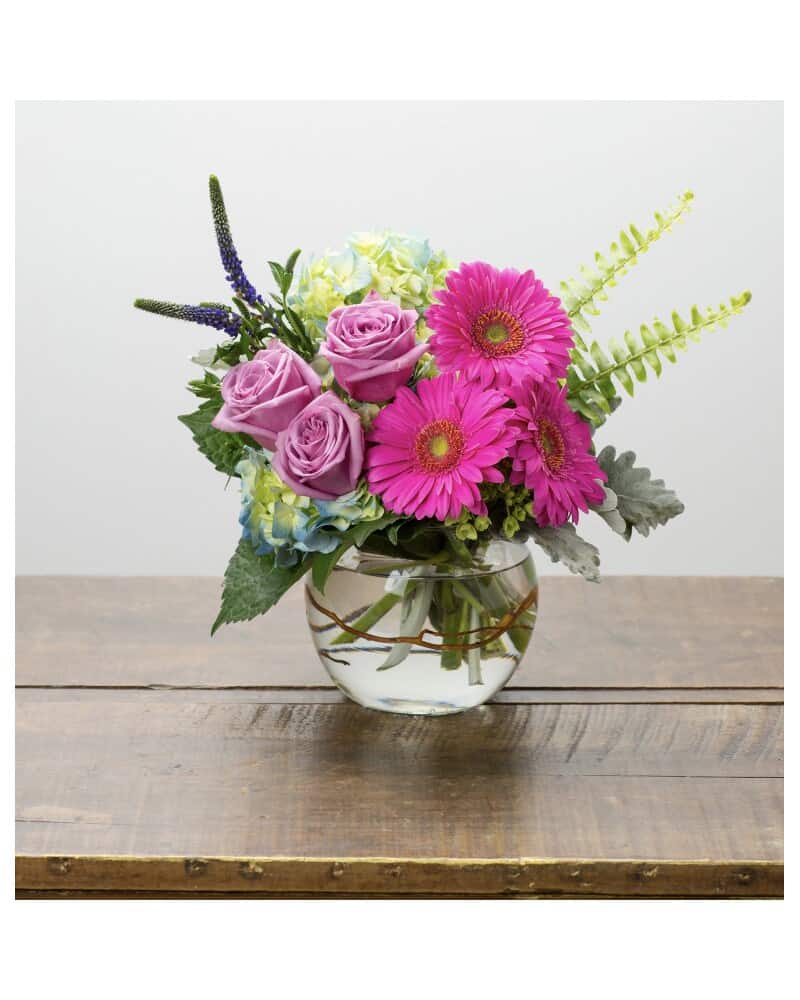 Vibrant Beauty
Bussey's Florist & Gifts
250 Broad Street Rome
Rome, GA 30161