Bussey's Florist offers a wonder selection of beautiful, farm fresh flowers and green plants
This Romance Awareness Month, visit a Floral Designer at Bussey's Florist. Our team specializes in creating the most thoughtful, romantic and sweet Flower and Plant arrangements in Rome Georgia. There truly is no better option for Romance Awareness Month than to purchase a beautiful Green Plant or Flower arrangement from Bussey's Florist. Interesting, while Valentine's Day is often the only the primary day we think of as a day of romance, Romance Awareness Month each August provides a middle year reminder that romance should always be top of mind. Bussey's Florist and our creative Floral Designers are standing by to help you select Romance Awareness Month Flowers and Plants.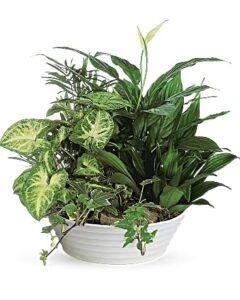 August is typically associated with extremely warm temperatures, summer vacations and starting to get ready for back to school. But did you know that it is considering by some sources to be the most romantic month of the year? Therefore, it is aptly referred to as Romance Awareness Month. This concept was actually created because August is six months after February which as we all know offers Valentine's Day. Arguably the most romantic day of the year. So again, this helps to keep Romance awareness high for the entire year.
If you want to do more romantic activities in addition to giving beautiful Bussey's Florist flowers and plants, below are a few smart ideas. Remember many times it is the simple things that mean the most.
Sweets for the sweet. Surprise your special someone with their very favorite desert.
Take time to talk to one another and share perhaps their favorite trait that you just love. Most importantly, while you are talking be sure to use what some call the language of love. In other words, use language that refers to quality time, affirmation, physical touch, acts of service and receiving gifts.
How romantic an evening stroll can be? Of course, it is August so perhaps wait until sunset and bring water or some other healthy cold beverage.
Almost everyone enjoys a good movie. Pick the style you and your special one enjoys and then go to the theatre or rent a movie at home.
If you are a good writer, create a love letter or poem and leave it where they will find it.
Are you a pretty good cook? If so, delight your sweetie with their favorite home cooked meal.
You do not have to go to a loud concert or night club. Quiet time together can be very peaceful and renewing.
Medium Dish Garden
This low bowl filled with living plants will also carry comfort and compassion for many months to come. Perfect to send to the home or service.
One planter arrives filled with dracaena, ivy, palm, spathiphyllum and Syngonium plants.
Bussey's Florist Fresh Romance Awareness Month Flowers and Plants
Bussey's Flowers is a local, family owned and operated floral design firm. We offer a wonder selection of beautiful, farm fresh flowers and green plants. All of our products are perfect for Romance Awareness Month. In addition, we employ an award-winning floral design team that is one of the best your will find. Our team creates luxurious, upscale flower and plant arrangements. Bussey's Florist also offers the best selection of green, flowering, and tropical plants in Floyd and Polk counties.
We operate 2 flower shops in Cedartown and Rome, Georgia. Our firm provides same day and express flower delivery service 6 days a week to customers in Floyd and Polk counties. If you need to send flower outside of our local delivery area, we can accommodate that request. We provide nationwide same day flower delivery service to cover those situations.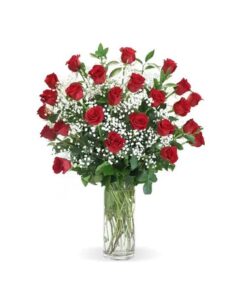 We offer the best selection of beautiful farm fresh flowers in town. Our firm is one of the largest floral design firms operating in Floyd and Polk counties. Our size and capabilities provide great advantages for us and for our customers. One example being this. We purchase many of the flowers we sell direct from flower farms. The award-winning floral design staff at Bussey's is another great advantage our customers enjoy.
These floral artisans are truly some of the very best in the industry. We would be remis if we didn't also mention the incredible delivery staff that we have as well. They are extremely professional, and laser focused on ensuring that we maintain our on-time delivery guarantee.
Buying fresh flowers direct from flower farms is a huge advantage. The time between when the flowers are cut at the farm and when they arrive here at our flower shop for use in arrangements is greatly reduced. That means the fresh cut flowers we use in our arrangements are the finest and freshest possible. Fresher flowers translate directly into longer vase life for the people who receive bouquets from us.
Two Dozen Gorgeous Ecuadorian Roses
The floral design team at Bussey's Flowers created this stunning rose arrangement. It features 24 beautiful long stem red roses. Our designers then add in the perfect amount of gorgeous seasonal greenery. They take all these blooms and greens and expertly place them into a stylish glass vase. Every order is hand-crafted and hand-delivered to the recipient. Quality products, outstanding service.
250 Broad Street Rome
Rome, GA 30161