Bussey's Florist
Rome, Georgia Flower Shop is Your Valentine's Day Headquarters
Bussey's Florist is a family owned and operated flower shop with locations in Rome, Georgia and Cedartown,  Georgia. We offer award-winning floral design combined with personalized service, unique gifts, variety, high-quality flowers and plants, and good value for local and national delivery throughout the year and for all occasions.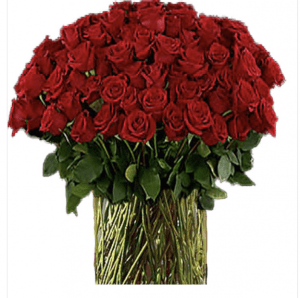 Our Rome and Cedartown flower shops are the ideal place to shop this Valentine's Day. We also offer a convenient website that offers a Valentine's Day flower and gift collection for your sweetheart here in the Rome or Cedartown area or if they are anywhere else in the country.
We've been preparing for what is one of the biggest florist days of the year. Our floral showrooms and coolers are packed with fresh flowers to treat your loved one with a special sentiment of love and adoration. Here are some Valentine's Day floral gifts to get you started:
Roses Galore
Roses are a Valentine's Day favorite, and we've got a wide range of colors and quantity choices — from a single rose to an arrangement of 100 roses! Our rose farm partners offer some of the highest quality, largest roses available.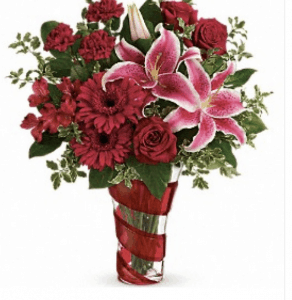 Other Valentine's Day Flower Favorites
We know not everyone wants to get roses. That's why we have many other Valentine's Day favorite flowers that have also arrived. This includes tulips, carnations, hydrangea, and orchids just to name a few! Our floral design team has created a wide array of available Valentine's Day bouquets and arrangements that feature these flowers.
Deal of the Days
Flowers may not be the only Valentine's Day gift you have planned. That's why we offer special Valentine's Day Deal of the Day options so you get the most value.
For example, we have a Valentine's Day rose deal of the day as well as a Valentine's Day luxury flowers deal of the day. Drop by our flower shop and see what special deals are available. You can also call us and grab one of these Valentine's Day specials. Please note that the Deal of the Day arrangements are only available for local delivery.
Custom Valentine's Day Bouquets
We can also create an exclusive Valentine's Day bouquet just for your loved one. Call and make your appointment today to work with our floral design team on a one-of-a-kind Valentine's Day gift. You'll be able to participate in picking the flowers, colors, and floral design style.