Bussey's Florist is a second generation, family owned and operated floral design firm.
Now that we are into the Spring Season and Easter is just around the corner, Bussey's Florist invites you to shop with us and see our Easter and Spring Flower Collection.  Easter is a wonderful holiday to spend time with loved ones and friends. Flowers are a major part of the Easter Holiday. Not only do flowers add beauty and freshness to the Easter Holiday and Spring Season, but they also have religious meaning in some cases as they relate to Easter.  Bussey's Florist has a great selection of Easter and Spring Flowers.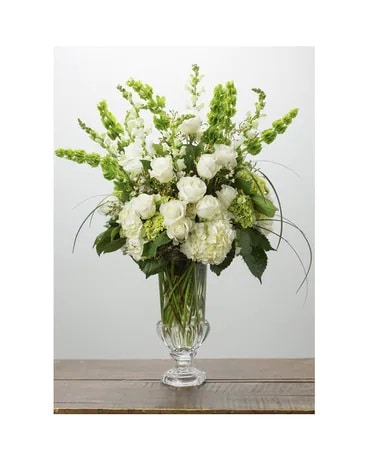 Spring and Easter Flowers from Bussey's Florist are a welcomed gift. Naturally, mothers and grandmothers love Easter Flowers. In addition, your significant other, co-workers, church groups or as a dinner gift if you are invited to share Easter dinner at someone's home. Generally, Easter Flowers should arrive one or two days before the Easter celebration begins. Spring flowers are welcome to arrive anytime!
We invite you to visit a Bussey's Florist Floral Designer and allow us the honor of helping you prepare a thoughtful Easter Flower arrangement. Below is a short list of some popular Easter and Seasonal Spring Flowers:
Tulips – These amazing springtime flowers are very low maintenance. You plant the bulbs in late fall or early winter.
Lilies – Trumpet shaped blooms coming in a multitude of colors, Lilies are fragrant and elegant.
Hyacinth – These bloom in purple, pink and white. They are some of the favorites as a pot or vase decoration. They are thought to symbolize peace of mind.
Baby's Breath – These are very delicate flowers. It is said they represent the Holy Spirit.
Daisies: White daisies are said to have the symbolism of the innocence of the Christ child.
Lilacs – Found in several varieties, Lilacs are colorful and very fragrant. Despite the old wives' tale that if is bad luck to bring them indoors, their blooms of blue, pink, white and lilac will brighten up any home.
Daffodils – Colors of peach, apricot, orange, coral, white and yellow the Daffodil is a frilly delicate flower. Used to convey true love or friendship.
Primrose – These are a native British flower. They have yellow blooms and leaves that appear to be crinkled. Typically, the best time of year for these is March – May.
Snowdrops – This flower starts growing in January in some parts of the country. The plant generates unusual white drooping bell shaped flowers.
Crocus – Purple, yellow and white varieties are very bright and cheery.
Forget – me – Nots – Usually found as a boarder flower, they are a short blue flower. They can be used as an accent to pots, gardens and arrangements.
Wallflowers – A very popular flower bed plant these are dark red and yellow.
Reticulate iris – These are very fragrant and bloom early in the Spring season. They have purple flowers with yellow markings. Many people use them for flowerpots.
Heather – Outdoors these are a favorite for bumblebees. When planted in pots with other flowers, their sweet fragrance makes for a wonderful home decoration.
Grape hyacinth – Another of the great plants for a pot, these have small bright blue flowers. They do have a tendency to spread easily so occasional thinning may be needed.
Bearded iris – Defined by their ruffs and falls which are the outer and inner petals, the hair looking growth in the center gives them the nickname, bearded Iris.
Alliums – These make for fabulous cut flowers in flower bouquets and arrangements. They have fantastic globe shaped purple flowers. Some people also like to keep them for dried flower arrangements as well as fresh.
Luxe Garden
A spectacular hand-crafted arrangement of premium blossoms placed in an heirloom vase. If you want to make a statement, this elegant collection of premium blossoms in shades of white and green is the natural choice. Bussey's arrangements are custom gifts designed by hand. Mother Nature changes our farm-fresh inventory every morning, to assure your gift is fresh and gorgeous our designers may need to make substitutions but will capture the color & style of your selection to deliver a "WOW" for your recipient.
Bussey's Florist Easter and Spring Flowers
As you enjoy the Spring weather and get ready for the Easter Holiday, consider attending some of the Spring Season Festivities in beautiful Rome GA. One such event is "Georgia's Rome Gift Shop's Spring Art Market". This is being held on April 9th and 10th at the Rome Civic Center on Jackson Hill 402 Civic Center Drive. The grass is turning green, plants are blooming, and the weather is warming up.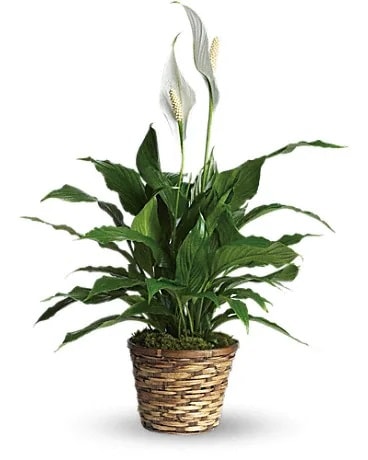 This is a wonderful time to get outside with family and friends and see the awesome collection of Georgia made products featured at Rome Festival. You will be delighted by food vendors offering cake pops, honey, jellies and jams, pies, baked goods, local produce plus the Twisted Flavor food truck, and more.
In addition, there will be gifts for purchase all made by local vendors and artists. You will be able to purchase such things as woodworking, jewelry, apparel, pottery, handmade soaps, photography, and more.
There is a great deal of pride for Georgia Made Products at the Rome Gift Shop's Spring Art Market. That same pride exists at Bussey's Florist. We are a second generation, family owned and operated floral design firm. We have been in business since 1976. We operate 2 floral design centers. In Rome, we have a location at 250 Broad Street, Rome, GA 30161. Our Cedartown flower shop is located at 302 Main Street Cedartown, GA 30125.
Our primary contact phone number is (706) 234-1040. Send written communications via our contact request form on the Website. That URL is (https://www.busseysflorist.com/contact-us/ Bussey's Flowers is a corporation formed under Georgia law, U.S.A. We do not charge for use of our website. In the event a particular website activity requires a charge, that charge will be disclosed in connection with that specific activity.
We invite you to visit Bussey's Florist and see our wonderful selection of Easter and Spring Flowers.
Simply Elegant Spathiphyllum
Also known as the peace lily, this dark leafy plant with its delicate white blossoms makes a simply elegant gift. There's nothing small about the sentiment delivered along with this pretty plant.
A brilliant green spathiphyllum is delivered in a natural wicker basket. Long live elegance!
Bussey's Florist Easter and Spring Flowers
250 Broad Street Rome
Rome, GA 30161