Bussey's Florist February National Wedding Month
Most often, Weddings are hosted in either June, August or September. However, the National Association of Bridal Consultants has named this month as February National Wedding Month. The reason February is referred to as National Wedding Month is because during the holiday season of Christmas and New Year's, many wedding proposals take place.
Consequently, wedding plans begin to take shape. Booking venues, choosing wedding attire and making selections for flowers and entertainment all commence. This increased activity surrounding weddings has been the reason February is dubbed National Weddings Month.
Each year in the United States, there are an estimated 2.4 million couples that get married.  It is no surprise that Valentine's Day is the most romantic of the holidays. Second only to New Year's Day, there are many proposals during this time and couples like getting married on Valentine's Day.
One reason is so they have this special day to commemorate their wedding anniversary. Then there is the leap year factor causing some couples to get married on February 29th. Of course, this occurs once every four years.
In addition, Wedding Planning can commence as a result of the many proposals that take place in February. For example, Valentine's Day tops the list of some reports as being the number one engagement month of the year. Below is how one study reports the top five engagement days and months.
February National Wedding Month
Valentine's Day is number one. However, that is a fairly recent trend which is thought to be covid related. Historically, Christmas Day has topped the listed. Nonetheless, Valentine's Day is clearly the winner for romantic days and engagements will always be popular.
Number two is New Year's Day. One reason for this is that many couples desire starting off the New Year with an exciting commitment to their sweetheart.
Christmas Day previously topped the list and perhaps will return to the number one spot. Again, the pandemic is thought to have altered plans since its introduction in early 2020.
Another popular wedding proposal day is the Fourth of July.
In all honesty, it is hard to predict future trends with the pandemic affects. However, these days have historically shown to be the most popular. Above all, February is a great month to have or to start planning your future wedding. That being said, you should make your first course of action to contact Bussey's Florist. In short, our team of wedding consultants and floral designers will deliver the most glamorous wedding you could hope for.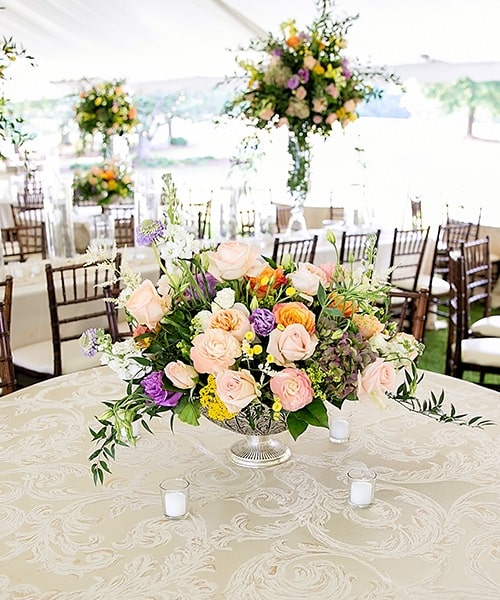 Bussey's Florist Custom Wedding Flowers
Bussey's Florist Wedding Consultation and February National Wedding Month
The floral artisans at Bussey's Florist offer unparalleled personalized service to ensure your event is an enviable success. We will guide you through every step of the wedding flower and design process. Our expert team has years of experience creating gorgeous wedding and event flowers. Your Bussey's wedding consultant will help you define the exact presentation styles, flower varieties, and color scheme to fit perfectly within your overall floral budget.
The Bussey's Florist team is 100% committed to bringing beauty into all life's moments. We accomplish this by working extremely hard at creating a tangible representation of your vision. After working with us you will understand why our award-winning team is the preferred standard in Northwest Georgia.
Bussey's Florist is one of the premier wedding flower specialists in Floyd and Polk counties. Our award-winning floral design staff creates luxurious, upscale wedding flowers. We have a wedding consultant available to meet with you. If you are getting ready to plan your special day, we encourage you to give us a call. We offer FREE wedding consultations. At your appointment, we will listen intently as you explain your vision for the perfect wedding floral package.
During our consultation, we want to fully understand the atmosphere and ambiance you are hoping to achieve. Therefore, our wedding consultant will then be able to properly assist you with creating the exact wedding package to meet those expectations. In addition, we offer affordably priced floral packages and are large enough to handle weddings and events of any size.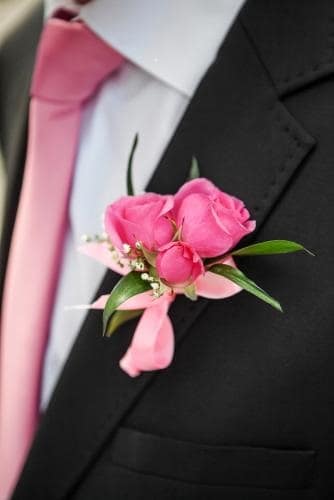 Bussey's Florist Wedding Boutonnieres
Bussey's Florist & Gifts
250 Broad Street Rome
Rome, GA 30161