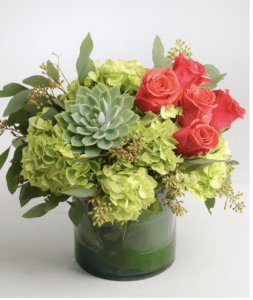 Summer flowers are in full bloom and so are new summer floral trends that shape our collections for gifts and decor. While our floral designers also like to create from their imagination, they do recognize the inspiration that trends play in their work.
We also want to make sure we offer the trending floral looks that you, our customers, are looking to have at a celebration, in your home or office, or as a gift to a special someone in your life.
Here are some of the summer floral trends we currently see:
Botanicals
Most floral arrangements feature mostly flowers and a few greenery accents. A botanical floral designs flips that around and features considerable greenery. On top of that, it's not your typical greenery. Instead, it's ornamental kale, artichokes, and more. This creates a lush and very artistic floral display.
Sunflowers
We don't think sunflowers ever go off-trend. They continue to be a crowd favorite. Their large bold blooms really make a statement on their own or as part of a bouquet with many other flowers.  Sunflowers also reflect the sun that makes summertime so sizzling.
Bold Colors
Many floral designs feature a punch of color with other subtle shades. This summer, however, it's about getting as bright and bold as possible by using all bold hues.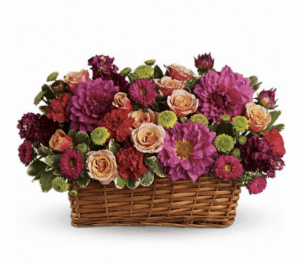 Garden Style
The garden style, just-picked look is also a favorite. It offers a rustic and casual feel that adds comfort to a home or office setting. Believe it or not, it still takes considerable time to place the flowers in a way that looks like they just came from the garden.
Room For Pastels
Despite the go bold or go home looks this summer, many customers still seek pastels and muted tones that offer a soft, calming feel. These often feature hydrangea in soothing hues along with soft pink or creamy roses.
Containers Count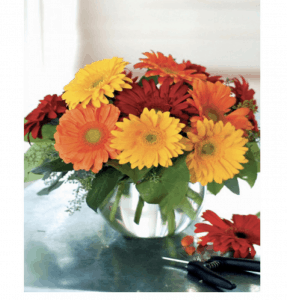 As part of summer floral trends, the containers count just as much as the floral designs. We offer some unique keepsake containers that become art in themselves or that can be used for other flower arrangements in the future.
Shop online, by phone, or in our flower shops today!