Bussey's Florist provides local same day and express flower delivery service to Armuchee High School.
I have encountered and had the pleasure of working with some of the very best Administrative Professionals during many years of working in corporate America. These men and women were selfless, dedicated, focused, unofficial office leaders and some of the most rigid gate keepers ever. We all have worked with people like that. Bussey's Florist and our team of world class Floral Designers have prepared beautiful Administrative Professionals Day Flowers to honor this day.
Administrative Professionals Day is an evolution of what used to be National Secretaries Day which was created in 1942. Over the years it has become more of a celebrated and recognized day. The past two years with people working more from home, it has heighted the awareness and importance of Administrative Professionals Day. These employees have been the glue that have held many offices together. Their ability to help the staff stay connected and informed has kept the harmony and productivity at high levels.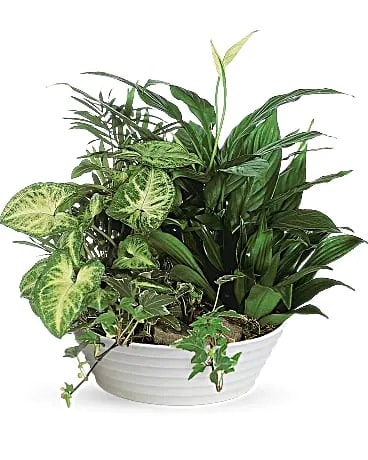 This year, Administrative Professionals Day is honored on April 27th. It always falls on the Wednesday of the last full week of April. In addition to sending the lovely flowers, there are more ways to pay respect to those Assistants that go above and beyond in the workforce. Other assistants can include secretaries, administrative assistants, executive assistants, personal assistants, receptionists, client services representatives, and other administrative support professionals just to name some of the obvious.
As you shop, keep in mind the top flowers for Administrative Professionals Day are:
Daisies – These symbolize innocence purity and can also be used to signify new beginnings. The actual flower meaning is "I will never tell". Therefore, they can represent loyalty as well.
Tulips – As it pertains to an Assistant's gift for Admin Day, the meaning would equate to Royalty and a regal nature.
Lilies – Different colors have unique meanings.
White lilies symbolize chastity and virtue
Orange tiger lilies convey pride and confidence
Stargazer lilies mean wealth and prosperity
Orchids – For an Assistant gift, an Orchid would convey the meaning of Strength and Charm.
In addition to the beautiful bouquet from Bussey's Florist, below are more things you might consider for Administrative Professionals Day:
Thank you – Often a simple word of appreciation can mean so much to a hardworking, dedicated and loyal assistant. They deal with demanding customers, endless emails and phone calls plus often act as the peace maker for office disagreements. Publicly sharing compliments, the management team has heard regarding customer praise or special projects that have been completed due to their expertise can also make them feel very special.
Time Off – Perhaps allow your assistant to leave a few hours early for some down time. They will return feeling appreciated and energized.
Create Opportunities for Growth – Most people love to be tasked with special assignments that are of value to the organization. Creating some growth and learning opportunities can motivate assistants.
These amazing people are held in high esteem. Many work tirelessly and go above and beyond to keep things working smoothly. Gaining the respect and admiration of their co-workers, bosses and customers, they deserve to be rewarded by having a day dedicated to them. To honor an employee or friend on Administrative Professionals Day, please visit Bussey's Florist. 
Medium Dish Garden
This low bowl filled with living plants will also carry comfort and compassion for many months to come. Perfect to send to the home or service.
One planter arrives filled with dracaena, ivy, palm, spathiphyllum and syngonium plants.
Bussey's Florist Administrative Professionals Day Flowers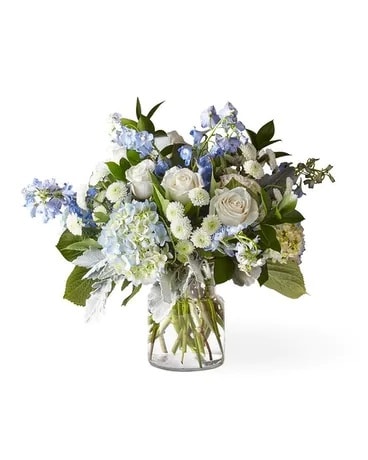 Bussey's Florist & Gifts was voted Best Florist in Rome, Georgia. We are family owned and operated. Our firm provides local same day and express flower delivery service to Armuchee High School, in Rome, Georgia. The high school is located at 4203 Martha Berry Hwy, Rome, GA 30165.
Our Rome floral design center is located at 500 East 2nd Avenue, Suite 6, Rome, GA 30161. The driving distance from our flower shop to the high school is approximately 7.1 miles. It only takes our delivery staff about 14 minutes to make the drive to the school. Given that we are so close, our delivery staff is generally able to make multiple delivery runs to Armuchee High School each day.
Our company was founded in 1976. We operate flower shops in Rome and Cedartown, Georgia. Our delivery staff provides local same day and express flower delivery service to our customers in Floyd and Polk counties. Bussey's Florist is the premier floral design center in Rome. We were voted Best Local Florist, by readers of the Rome News Tribune and the Journal-Standard.
Many of the flowers we sell are purchased directly from floral farms. We buy for both domestic and international growers. Buying direct offers great advantages for us and for our customers. There are often significant cost savings when buying from the flower farms.
We routinely pass along much of those savings to our customers. Buying direct also reduces the time between when the flowers are cut at the farms and when they arrive here in Rome and Cedartown. By reducing that time frame, we can ensure the flowers arrive fresher. Creating flower arrangements with fresher flowers, means our customers get to enjoy them longer.
Georgia Skies
Blue and white are always a customer favorite and this arrangement combines both beautifully. A clear glass gathering vase is filled with garden classics – hydrangea, roses, and delphinium – casually arranged in a farm to table style. Bussey's arrangements are custom gifts designed by hand. Mother Nature changes our farm-fresh inventory every morning. To assure your gift is fresh and gorgeous, our designers may need to make substitutions but will capture the color & style of your selection to deliver a "WOW" for your recipient.
Bussey's Florist & Gifts
250 Broad Street Rome
Rome, GA 30161