Bussey's Florist provides same day and express flower delivery service 6 days a week to customers in Floyd and Polk counties
Mother's Day 2022 happens on May 8th! This memorable and special day has been a wonderful occasion for mothers and families since its inception many years ago. With supply chain issues remaining disrupted, please do not wait too long to start shopping for Mother's Day Floral Products. The talented award -winning Floral Designers at Bussey's Florist have crafted the most caring fresh flowers and plants. Each of our floral products were carefully created by our Floral Designers to put a big smile on mom's face. Thinking about all of the things one can do for mom is a natural thing. However, if you are a mom also, take a moment to consider what you might do for yourself. Often, a mother may neglect thinking about themselves and wind up missing out on well-deserved rewards.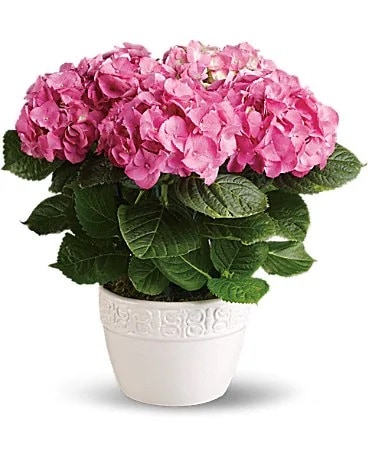 For all moms, you owe it to yourself to think about your accomplishments and sacrifices to raise a family and keep the home functioning. It takes a lot of devotion to be a great mom. Below are some valuable tips to consider on your special day.
Reflect on you – Mother's Day is not just another day. It is easy to slip into the daily routine of being "super mom". Instead, take time to reflect on your accomplishments and all that you do for your immediate and extended family. Try to not spend the day critiquing your abilities and accomplishments.
Reach out to other Moms – You have a circle of friends some of whom are moms like you. Some of these ladies are probably people you admire for their mothering skills. Take a few moments to reach out to them and let them know about your admiration for them.
Take time for yourself – It is quite normal to get up early and immediately switch to "mother mode". Maybe there are clothes on the floor, unmade beds, dishes in the sink and other things needing attention.
Instead of feeling the need to jump into completing that you normally do, maybe sleep in later. Those tasks will be there tomorrow or better perhaps someone in your family may decide it is your special day and complete them for you.
Expect Flowers and Gifts – Perhaps throw some not – so – subtle hints out there to your husband and children that a beautiful bouquet of flowers would be a welcomed gift. Then make sure you let them know that Bussey's Florist is where you would like the flowers to come from!
Happy Hydrangea
Big, beautiful blossoms of pretty petals make the pink hydrangea a popular gift. Always appreciated, this versatile selection is perfect for a birthday, housewarming, thank-you…whatever. Beautiful to look at and easy to grow, no wonder it's America's darling.
A lovely pink hydrangea is delivered in a fresh white ceramic pot. Simply charming!
Bussey's Florist Mother's Day Floral Products
In Rome & Cedartown, GA Bussey's Florist offers the best selection of Mother's Day flowers in Rome & Cedartown. We have all your favorite floral varieties. Our Ecuadorian roses are absolutely stunning. We also have a number of arrangements that include gorgeous full bloom hydrangea, gladiolus and exotic orchids. Shop our Mother's Day collection online or stop by either of our two floral design centers to see all of the great options we have available.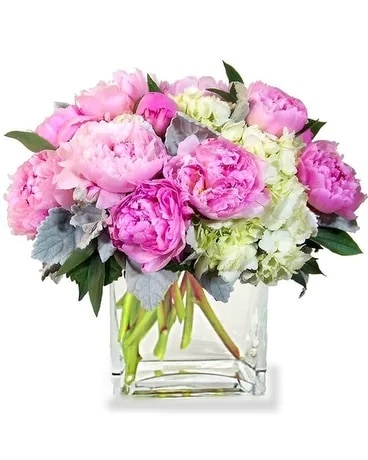 Bussey's Flowers is a local, family owned and operated floral design firm. We offer the best selection of beautiful, farm fresh flowers in town. We employ an award-winning floral design team. They create luxurious, upscale flower arrangements. Our firm also offers the best selection of green, flowering, and tropical plants in Floyd and Polk counties.
We operate 2 flower shops in Cedartown and Rome, Georgia. Our firm provides same day and express flower delivery service 6 days a week to customers in Floyd and Polk counties. If you need to send flower outside of our local delivery area, we can accommodate that request. We provide nationwide same day flower delivery service to cover those situations.
We offer the best selection of beautiful farm fresh flowers in town. Our firm is one of the largest floral design firms operating in Floyd and Polk counties. Our size and capabilities provide great advantages for us and for our customers. One example being this. We purchase many of the flowers we sell direct from flower farms.
The award-winning floral design staff at Bussey's is another great advantage our customers enjoy. These floral artisans are truly some of the very best in the industry. We would be remis if we didn't also mention the incredible delivery staff that we have as well. They are extremely professional, and laser focused on ensuring that we maintain our on-time delivery guarantee.
Buying fresh flowers direct from flower farms is a huge advantage. The time between when the flowers are cut at the farm and when they arrive here at our flower shop for use in arrangements is greatly reduced. That means the fresh cut flowers we use in our arrangements are the finest and freshest possible. Fresher flowers translate directly into longer vase life for the people who receive bouquets from us.
Peony Pleasure
Peony Pleasure by Bussey's Florist & Gifts. Bussey's operates flower shops in Rome, Cedartown and a delivery center in Cartersville, GA. This bouquet features gorgeous, farm fresh peonies. Peonies are seasonal flowers, only available for short periods during the year. Don't miss out on these gorgeous blooms this spring!
Bussey's Florist & Gifts offers amazing Mother's Day Floral Products
250 Broad Street Rome
Rome, GA 30161