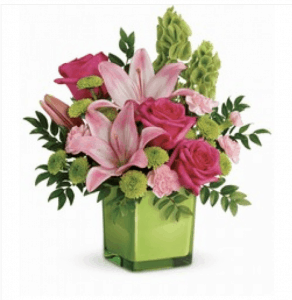 Now that Spring is in full-swing, it's time to add flowers to your home and office to brighten up the atmosphere. There are also many opportunities coming up to send Spring flowers as gifts for a special occasion.
Our Spring flower collection at our Cedartown flower shop and Rome, Georgia flower shop is now available for purchases. You can also access the collection of Spring flowers and plants through our website.
There are many Spring flowers to choose from, including lilies, daisies, tulips, roses, hydrangea, and more. We've been able to add more colors and floral design options to satisfy more preferences and budgets.
This year's Spring floral collection also has more container choices, including many basket styles along with glass vases and more.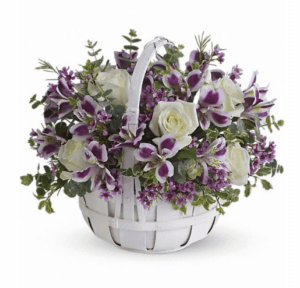 So many of our Spring floral designs also combine many floral varieties into one container, including roses and lilies; tulips, daisies, and roses; and other bright and bold combinations.
There are many recognizable floral designs that our Rome, Georgia and Cedartown customers love. However, we have also added quite a few new floral choices based on requests and the creativity of our incredible floral design.
We also feature fresh Spring plants and blooming plants, including orchids, azaleas, and more. There is a wealth of colors to choose from as well as sizes and garden varieties.
There are plenty of ways to incorporate our fresh Spring flowers and plants in your home. Add a centerpiece to your dining table or coffee table. Include a plant in your home office to add more color to brighten your day and healthful effects to keep you focused on work. You can also add flowers and plants to your outdoor living spaces, including decks, balconies, and front porches.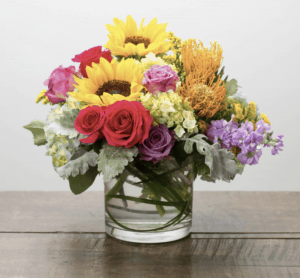 Don't forget those Spring birthdays, new babies, new jobs, new neighbors, and good thought gifts. Just around the corner are graduations and other celebrations where Spring flowers can provide joyous messages to your recipients.
Be sure to stop by our Cedartown flower shop or Rome, GA flower shop to check out our Spring collection, including new gift items.
Of course, you can also shop and order online through our website. Let us know if you want to pick up your Spring items in-person or if you prefer same-day contactless delivery!