Bussey's Florist
Rome, Georgia Flower Shop Offers National Delivery For Thanksgiving
Bussey's Florist is a family owned and operated flower shop with locations in Rome, Georgia and Cedartown,  Georgia. We offer award-winning floral design combined with personalized service, unique gifts, variety, high-quality flowers and plants, and good value for local and national delivery this Thanksgiving.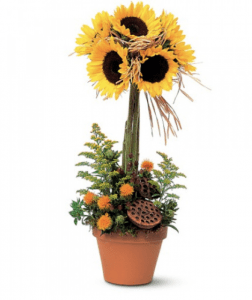 We work with a trusted national affiliate network of florists who share our focus on quality, variety, and value. You'll be able to send beautiful flowers, plants, or gifts to your loved ones this Thanksgiving no matter where in the country they are located.
Nationwide Same-Day Delivery
Our nationwide same-day flower delivery is the ideal way to get your loved ones those special Thanksgiving gifts. Even when they can't join you or you can't go to them, a gift of Thanksgiving flowers like a centerpiece or a plant or other thoughtful gift displays your love for them. Even if you have clients or remote employees, a Thanksgiving gift is a nice way to show others you appreciate and are thankful for them and what they do.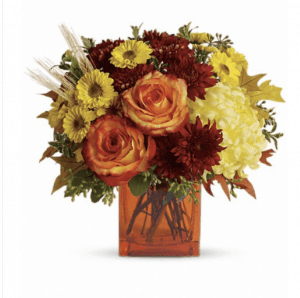 We can deliver on the exact date you specify. The same-day national delivery does come with a small fee, but it provides you with a way to work with us, your trusted local Rome or Cedartown flower shop for all your floral gift needs.
Thanksgiving Gifts
We have a wide range of Thanksgiving gifts for the Thanksgiving host or family, friend, colleagues, and/or clients. Our gifts for Thanksgiving include bouquets, centerpieces, flower arrangements, seasonal plants, basket and dish gardens, and gift baskets.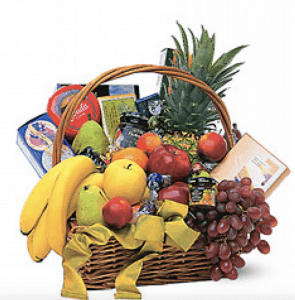 You can shop our Thanksgiving collection or many of our other available collections. You can also shop by price range.
For local deliveries, we can do custom flower arrangements, custom centerpieces, and custom bouquets that make unique and special gifts for special family members or clients during the Thanksgiving season.
Start your shopping now and order today to ensure that we can hit all delivery dates whether it's here in Rome, Georgia or Cedartown, Georgia or anywhere across the country.