It's time to start preparing for Thanksgiving. Are you ready?
This year might look and feel a bit different. Maybe your celebration should be smaller in number. But, it doesn't have to be any less festive or special in feeling. The good news is that you can still get all the trimmings delivered to your home or order a Thanksgiving meal. Plus, it means more time to really enjoy the meal and the few family members you can host in your home.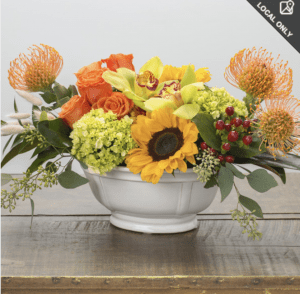 It's been a tough year, so these types of celebrations become more important to all of us here in Cedartown and Rome, Georgia as well as around the country. We understand the importance of gathering together and creating special memories with family. Thanksgiving is one of the best ways to make those memories.
From your own Thanksgiving table to that of your host to one that you can't make it to this year, we have what you need for Thanksgiving festivities this year. Our Thanksgiving collection offers something for everyone's taste and budget, including centerpieces in all sizes and styles, floral bouquets, and special gifts.
These floral gifts remind you of the various ways you can decorate for warmth and cheer during Thanksgiving, bringing in fall decor through wreaths, garlands, and centerpieces. Don't forget the candles and even the scented candles that make a home feel cozier.
This is also the time to focus on setting a festive table and buffet table with colorful linens, place cards for guests, and festive dish ware. It is also good to add gourds and pumpkins. We also offer various types of centerpieces for Thanksgiving to grace the table, including those in the shape of cornucopia, those in baskets, ceramic bowls and dishes, and footed bowls. Each offer a different style and look for your table.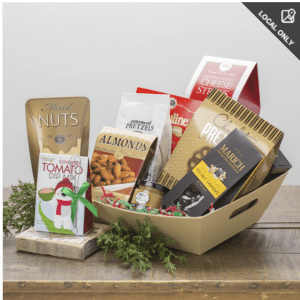 Other floral arrangements can add to your Thanksgiving decor, including small bouquets for the foyer, family room, den, and guest rooms. This will make your guests feel more welcome.
Now, for those that are visiting family, it's nice to bring a floral gift or a goody gift basket. We have various sizes and options of gourmet food that we can put together. This is a nice gesture for the person who is doing all the cooking this year.
From all of us at Bussey's Florist, we wish you a Happy Thanksgiving! We are so grateful for all of you!