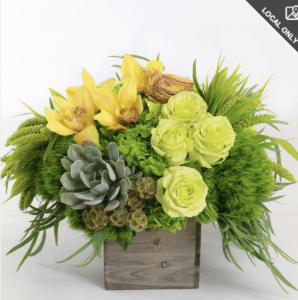 Summer is here, and we couldn't be more excited to be able to enjoy it in many of the ways we have always been used to doing. There is much to celebrate this summer and appreciate.
Flowers can be a part of that through decorating the house for a festive feel, adding flowers to summer weddings and events, and sending flowers for all the special occasion days and personal celebrations for this season.
Here are some of the summer 2021 flower trends that we see:
Yellow Flowers
Sunny yellow is the color of this summer as the forecast for a better season seems to be the conclusion across the country.  More than just yellow flowers, yellow is also being incorporated in other ways, including yellow containers and yellow accents.
Zen Feel and Far Eastern Floral Design
Many floral designs this summer are focused on providing relaxation and calm after so many months of facing turmoil and uncertainty. Think tropical leaves and greenery combined with orchids and minimalist flower designs that allow you to focus on the individual beauty found in nature rather than overwhelming you with a large bunch of flowers.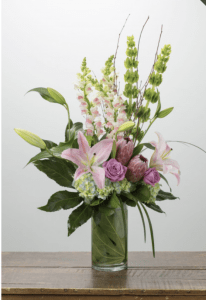 Many of these floral designs also reflect a Far Eastern design in terms of the minimalism and thoughtfully placed natural elements, including unique containers that allow flowers and greenery to be displayed this way.
Botanical and Natural Connections
We love flowers, but we also love everything else that Mother Nature provides us. This has created a trend for the last season focused on the botanical look, which includes more greenery, branches, and other natural elements. Many of the botanical designs are even all green, including green flowers.
White Hues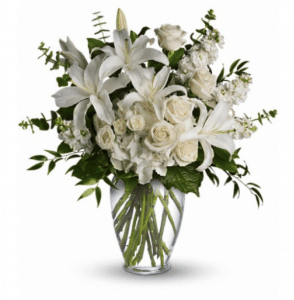 With the hot weather comes the refreshing look of all white flower arrangements, offering a sublime feel with very little other color elements and minimal greenery. It can brighten a room and make it feel airy and cool.
Order Your Summer Flowers
Whether it is one of our summer floral designs or you want to work with our floral designers on a custom summer floral design, now is the time to place your order in-person, by phone, or through our website. All custom orders require an appointment. We look forward to helping you enjoy these summer floral trends today!