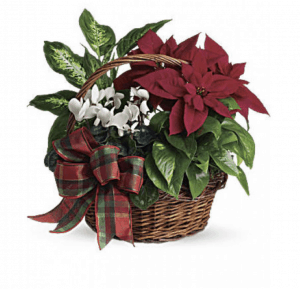 While our Christmas gift list most often focuses on friends and family as well as clients if we run our own business, there are many other special people in our lives that we may want to thank this year:
A frontline worker who helped us or someone we know
Teachers struggling through the remote process and helping our kids
Service personnel like the mail person, the gardener, and pool technician
Colleagues
New and old neighbors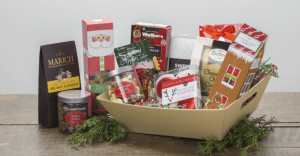 There may even be others that provided you some type of help, and this year is one of the best times to show your appreciation. After all, everyone has — or is — struggling, and they could do with something that is sure to make them smile.
If you are not sure what type of gift best expresses that appreciation, here are some ideas where we can help safely deliver some of your generosity. With the holidays fast approaching, giving them some Christmas spirit is one great gift idea.
They may have been so busy that they may not have had time to decorate, so give them a poinsettia plant, a wreath and garland, or a holiday centerpiece  so they can enjoy some instant holiday decor in their home.
Of course, our flower shops in Cedartown and Rome, Georgia also have other seasonal gifts and curated items for gift baskets and fruit baskets. These are nice holiday gift choices, especially if you know your recipient can share the gift basket with others, spreading the joy further. We have also added a few holiday-themed gift baskets that feature seasonal treats. These holiday gift baskets come in different sizes and prices, offering something for everyone.
We do also have other flowers and plants that are in season and make wonderful thank you gifts for all those special people who made this year tolerable.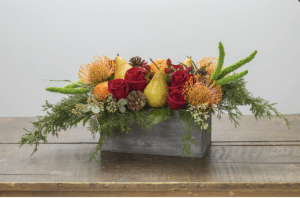 Don't worry about the delivery process because our flower shops in Rome and Cedartown use contactless delivery to keep everyone safe. Our flower shop teams have also taken all the precautions necessary to stay healthy and be able to create and send out all of your holiday thank you gifts.
As the holiday draws close, we would like to thank all of you for the support during this challenging year! Please have a safe and merry Christmas!