Bussey's Florist
Rome and Cedartown Flower Shops Have Wedding Flower Services
Bussey's Florist is a family owned and operated flower shop with locations in Rome, Georgia and Cedartown,  Georgia. We offer award-winning floral design as well as unique gifts, high-quality flowers and plants, and good value to help you decorate for every occasion. Our Rome and Cedartown flower shops are ready to help with upcoming events, including your own nuptials.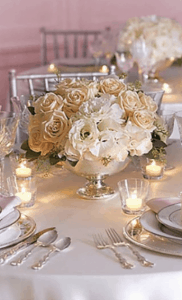 While Proposal Day was a week ago today on March 20th, you might have been a little distracted with celebrating your engagement to think about starting to plan your wedding. Now that the excitement has settled down and you've got some time to start planning, we wanted to let you know how our two flower shops can help you out.
First, we have a separate wedding and events website so that we can offer more information about how we work with you for weddings and events. On this wedding flower website, you can find pages filled with examples of wedding flowers, including ceremony flowers, reception flowers, wedding centerpieces, wedding bouquets, flowers for wedding cakes, boutonnieres, and wedding party arrangements.
All of these pictures illustrate the quality and creativity that goes into our wedding flowers. Plus, you can get a better idea of what you like and don't like prior to contacting us for a free wedding consultation appointment. We know it takes time to make these types of decisions so having galleries of photos allows you to make those decisions from the comfort of your own home.
Second, we have partnerships and experience working with wedding ceremony sites and wedding reception venues throughout Rome, Georgia and Cedartown, Georgia. This means you can enjoy a seamless experience where our team works with these vendors to ensure everything comes off exactly as you planned.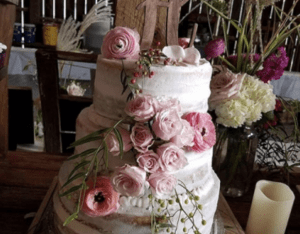 Next, you can schedule a free wedding consultation where you can learn more about how we work with you. This consultation involves hearing what you would like, learning your preferences, and discussing your budget. From there, you can meet our floral designers, see sample, and consider wedding flower packages.
Even if you haven't set a wedding date yet or your wedding is in the future, there's no time like now to start planning how to turn that dream into reality for your big day! Fill in this online form to get started now!