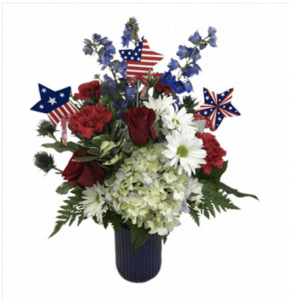 Veterans Day is November 11th. It's a special day where we stop and reflect as well as honor those who have served in the Armed Forces.
Whether it is the Army, Navy, Air Force, Marines, or Coast Guard, these men and women deserve a whole-hearted tribute and recognition for being on the front lines and defending the freedoms and rights of our country.
Even if they are no longer with us, these veterans should be remembered for their service.
Throughout Rome, Georgia and Cedartown, Georgia, we are honoring our veterans on this Veterans Day. Although we may not be able to have the same parades and public events that we have done in the past, there are many ways to thank our veterans.
First, call and thank the veterans you know. If possible, stop by and let them know you appreciate them. If either of those options isn't possible, you can also send a letter to them. Or, you can organize a drive-by parade of a veteran's house so they can have their own personal parade!
Second, if these veterans have passed away, then perhaps it is possible to visit their graves and leave them a bouquet of patriotic flowers to show your tribute to them.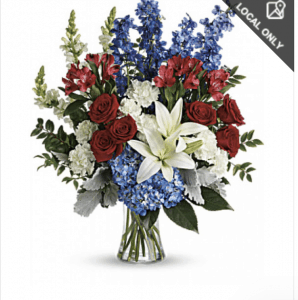 You may be also to host them at your house if they are family or friends. It's good to hear their stories and relive the time they have spent on the front lines either in battle or in their role in the armed forces at a base.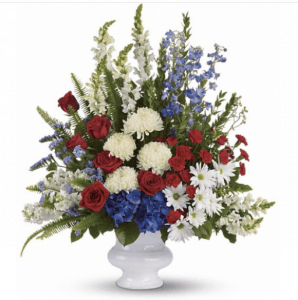 Your favorite Cedartown florist and Rome, GA flower shop has a number of options to celebrate Veterans Day with red, white, and blue flower arrangements. These patriotic floral displays include bouquets, flower arrangements in vases and baskets, standing sprays, and even casket flowers for those veterans who you have just lost.
Call our flower shops or stop by to place your floral order for Veteran's Day. We also have patriotic flower options available online.
Another option is to make an appointment to work with our floral design team in-person or by phone on a custom Veterans Day flower arrangement.
We also have plants and other gifts where we can add flag accents to show your tribute on this special day.
And, on behalf of our entire team at Bussey's Florist, we want to thank all of you veterans out there who have served our country and made sacrifices for all of us.