While we offer many stunning floral designs as part of our various collections, including best sellers, fresh flowers, birthday, anniversary, just because, and holiday collections, there may be times where you want a floral design that is more personalized to you, your recipient, or your event.
We do have a completely custom floral design service that caters to this desire to an exclusive floral display as well as our signature designs that also standout from the rest of our floral designs.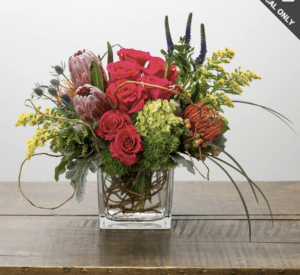 Another option at both our Cedartown flower shop and our Rome, GA flower shop is what we like to call our Designer's Choice floral design service. This personalized experience is designed around different styles and themes, including pastel, bright and bold, rustic, and more.
Once you select the style for your Designer's Choice bouquet, then you can share some of the things that you or your recipient likes, including the size, favorite colors, and favorite flowers.
From there, our floral designers put their creativity to work. Unlike the completely custom floral experience where you participate in the process, including coming in for an appointment, a Designer's Choice arrangement doesn't have to involve you as much in the process. This is ideal for the busy person who would like to personalize their flowers.
As you can see from our other floral designs, including our luxury floral designs, you can leave the floral design experience in the capable hands and minds of our floral design team. All you need to do is order by phone, in-person, or through our flower shop website and provide some details, including picking the size. We'll take it from there!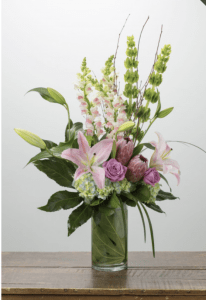 Designer's Choice bouquets are perfect for any occasion or celebration. There is literally something for everyone in terms of preferred style and color. These unique floral designers are ideal for expressing your feelings better than any words can. They are reasonably priced, providing a way for you to deliver a special custom gift to your loved one.
Designer's Choice bouquets are available year-round and use the freshest seasonal flowers available to both our Cedartown flower shop and Rome, Georgia flower shop. You can pick up your Designer's Choice bouquet at either florist location or request contactless delivery for the Cedartown and Rome, Georgia areas.