National Floral Design Day on February 28th was created as a way to recognize and draw awareness to the centuries of artwork and creativity that goes into floral design. This special day celebrates floral designers and the incredible work that they do to help us express ourselves to others when it's time to celebrate, show sympathy, or share other feelings.
Our Cedartown, Georgia flower shop and Rome, Georgia florist location both have an incredible floral design team who work tirelessly to create and display flowers, greenery, and other accents in new ways for various events, occasions, and special days. They also dream up different sizes to fit every budget and event type.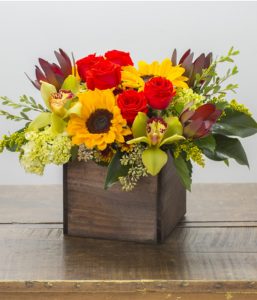 One of the best examples of our floral designers' skills can be found in our best-sellers collection. Here, you can find something for every occasion and every type of recipient. There are all types of floral design styles — from traditional to modern farmhouse to elegant. These popular flower arrangements are beloved by so many of our customers and have been the go-to choices, again and again, for everything rom birthdays to cheer-me-ups to messages of love.
Of course, we also want to provide you with the best value possible, so be sure to check out our amazing floral design specials. These bouquets and floral displays provide special deals that help you send your floral messages, far and wide. These floral specials also include our 12 Months Flower Card.
The card is valued at $90 but currently priced at $40.  You can present this card in on of our two flower shop locations (Rome, Georgia and Cedartown, Georgia). In exchange, you'll get a wrapped bouquet of fresh, seasonal flowers.  These are available any day of each month. The card will expire one year from the first month of redemption, NOT from the card purchase date.
These are all good ways to celebrate Floral Design Day. You can order in-person, by phone, or online. Of course, we'd love it if you could stop by or send a message to our floral designers to let them know they are appreciated for their incredible artistic skills. We certainly plan on celebrating them on February 28th!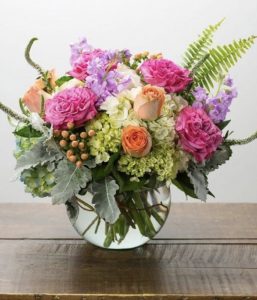 Other ways to celebrate Floral Design Day is to share floral designs on social media and use the hashtag, #FloralDesign Day. You might also want to take a floral arranging class or create something crafty with a floral motif!