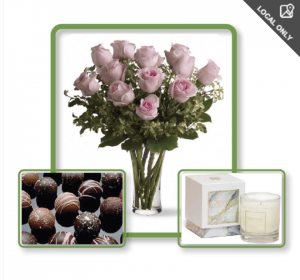 With Mother's Day just a week away on Sunday, May 10th, it's the time to place your order for no-contact delivery of beautiful flowers, bouquets, or gift packages for Mom from Bussey's.
While this Mother's Day may not be everything you planned, there are many ways to make it special and memorable for Mom. Here are some ideas for this year's Mother's Day:
Brunch at Home
Although you can't go out for a Mother's Day brunch, you can create one at a home for Mom. Make the most of the outdoors by hosting it on the patio, balcony, or deck. You can opt to make it yourself or order a meal kit or entrees from local restaurants.
Video Call
If you can't all get together for Mother's Day, schedule a video call with the family so everyone can see each other and catch up. Some families have used these services to even plan a trivia night or some other type of game.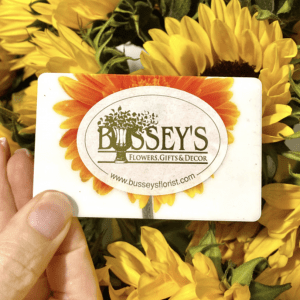 Homemade Gifts
Even with many places to order from that are still delivering, it's a good idea to keep the kids busy by having them make a gift and use their art skills to make Mom a Mother's Day card. Older kids can make a video for Mom, taking pictures and setting them to music or recording what they appreciate about what she does for them.
Alone Time
With more tasks than ever now that everyone is home (online school, more meals, etc.), Mom could definitely use a break. Use the week before Mother's Day as a time to give Mom some time off. Do the chores for her and let her enjoy some alone time to sleep in, catch up on a good book, or enjoy a bubble bath.
Floral Gifts
Finally, don't forget to give Mom some special fresh flowers. You can order her favorite type of flower like tulips, roses, and more. Or, you can choose from a wide range of beautiful flowers and plants, including hanging baskets for the porch or veranda. We've got a wide range of spring flowers, and now we are getting some of our summer flowers in.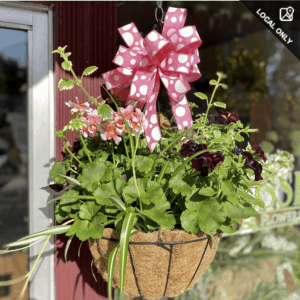 We also have great gift packages for Mother's Day so you can spoil Mom like she deserves. For example, we have a rose gift package for Mom that includes a rose arrangement, a candle, and some delicious truffles.
Also, don't forget that we have gift cards so Mom can pick out something special from our flower shop.
With all these gift ideas for Mother's Day, Mom is still sure to have a wonderful day even if there are orders to shelter in place. We want to wish everyone a wonderful Mother's Day and appreciate that you support our local flower shop!