Bussey's Florist
Rome, Georgia Flower Shop Provides Holiday Event Flowers
Bussey's Florist is a family owned and operated flower shop with locations in Rome, Georgia and Cedartown,  Georgia. We offer award-winning floral design combined with personalized service, unique gifts, variety, high-quality flowers and plants, and good value for local and national delivery during the holiday season.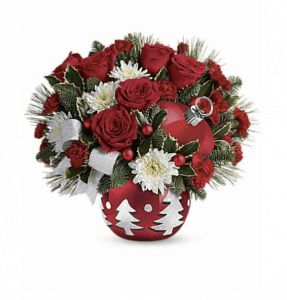 Our Rome flower shop and Cedartown flower shop offer an incredibly talented floral design that can help you plan how to incorporate stylish flowers and centerpieces for your upcoming holiday parties for Christmas and New Year's celebrations.
Holiday parties always require special planing and attention, which can be difficult given the fact that you have so many other tasks and events throughout this short time span.
That's when it helps to call on an expert to help you get it all done. As your Rome and Cedartown florist, we're here to do just that, adding ambiance and flair to your upcoming holiday parties.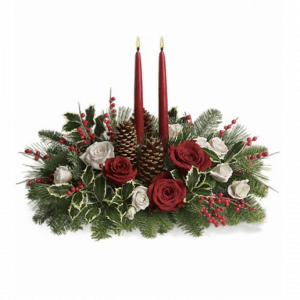 Our Christmas flower collection offers many beautiful designs and styles that can match your design and color preferences not to mention your budget.
From table centerpieces for each table to poinsettia displays to greet guests, our floral design team knows how to create a festive look to indoor and outdoor celebrations.
We also have experience with parties of all sizes, including event flowers for intimate dinner parties for Christmas to large bashes to ring in the New Year.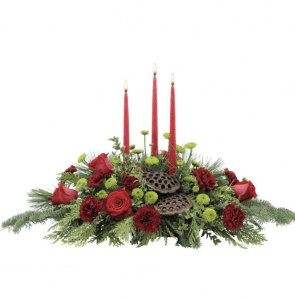 Throughout the years, we've worked with many of the local event halls and ballrooms as well as restaurants and celebration spaces. That gives us an insight into how much you may need and what looks good in a certain event location.
Make an appointment today with our event and floral design team so we can help you get ready for the rest of this year's holiday celebrations!