Bussey's Florist
Rome, Georgia Flower Shop is Your Valentine's Day Headquarters
Bussey's Florist is a family owned and operated flower shop with locations in Rome, Georgia and Cedartown,  Georgia. We offer award-winning floral design combined with personalized service, unique gifts, variety, high-quality flowers and plants, and good value for local and national delivery throughout the year and for all occasions, including Valentine's Day on Friday, February 14th.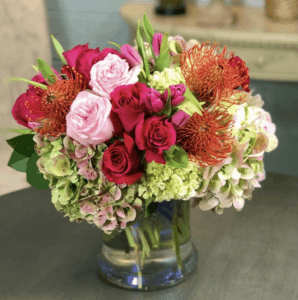 When you are planning your Valentine's Day experience, it's important to think of special ways to show your loved one just how special they are to you.
One of the ways you can do this is to work with our Rome, Georgia flower shop or Cedartown, Georgia flower shop on a custom floral design for Valentine's Day.
You are sure to make a lasting impression with a fresh, custom-designed Valentine's Day flower arrangement that you can pick up or have delivered locally. While we do offer national delivery for Valentine's Day, it's only on floral designs from our Valentine's Day collection.
Valentine's Day custom flower arrangements don't have to be expensive, either. Our floral design team works within your designated budget.
Then, the floral design team applies your loved one's color and flower preferences to make something truly unique that reflects your love and relationship with that special someone. It's just that easy!
Our customers often say how much they enjoy working directly with our floral design team, too. It's a creative process that also makes that Valentine's Day gift that much more special.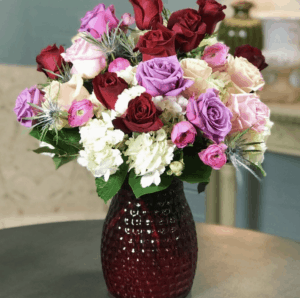 We can create Valentine's Day custom floral designs with just about anything. You can opt for a traditional rose arrangement or mix that up with multiple types of flowers.
We also offer Valentine's Day packages that you can customize to fit your budget and your loved one's likes. Tell us what you want to put together, and we'll see if we can make that happen!
Don't forget that custom Valentine's Day gifts from our flower shop also include custom plant arrangements. We can create a custom garden basket or dish garden that reflects your significant other's love of everything green. Or, we can also add in some blooming plants like an orchid for a special look.
Be sure to schedule your appointment for a custom Valentine's Day gift today to ensure there's time to work with our floral design team!