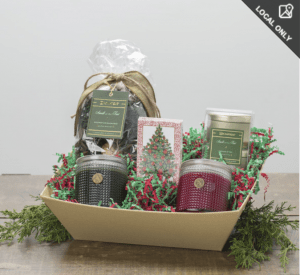 Small business is the backbone of our country's economy. There are thousands of small business owners that provide personal service, unique products not found in big box stores, and a welcoming environment. They are your neighbors, friends, and maybe even family.
As a small business, we love the support and appreciation all of you provide. This year has been challenging for all of us. This makes Small Business Saturday on Saturday, November 28th even more important. Ours won't be the same, but we will still be open and ready for customers along with other Cedartown and Rome, Georgia small business owners.
Small businesses like our flower shops can also be supported on Black Friday on November 27th as well as Cyber Monday on November 30th. These are opportunities to shop in-person or through small business websites.
We are so excited to share our upcoming holiday collection in the coming days for these special holiday shopping days! There will be plenty to choose from — holiday wreaths and garlands, tabletop trees, holiday gifts, curated items from other small businesses, Christmas centerpieces, Christmas plants, and more.
We also have other special gifts like fruit baskets and gourmet food baskets. This includes holiday baskets filled with candles, holiday treats, and more. Our fresh fruit baskets are also perfect for colleagues, clients and customers, neighbors, and other special people in your life.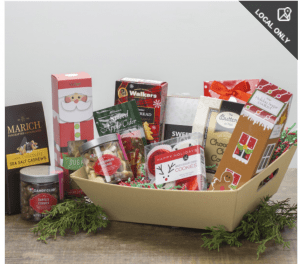 If you join us at our Cedartown flower shop or Rome, GA florist location, then you can be reassured that we have a safe environment, including safe distancing and masks. While we have to limit the amount of people that come into our flower shops at one time, there is plenty of opportunities to come in and shop with us this holiday season!
Of course, you can also tap into our holiday deals through our website for pickup or contactless delivery. We appreciate that you shop with us and provide us with inspiration to create and offer our floral gifts. We'll see you soon!