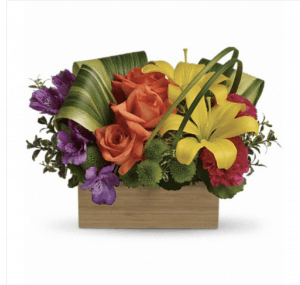 Now, more than ever, our grandparents need our attention and love. The pandemic has been tough on everyone but the isolation older people is probably the most difficult.
We need to take more time to call and check in with our older family members.
Sunday, September 13th is a good day to start because that is Grandparents Day. Give them a call, FaceTime them or have a Zoom meeting if they are technology wizards, or drop by and socialize from a distance.
You can also send them a special gift of flowers or plants from Bussey's Florist, including our Cedartown flower shop or our Rome, Georgia flower shop.
Here are some gift ideas:
Weekly Flower Specials
We have some beautiful selections as part of our weekly deals on flowers. There are many beautiful choices in bouquets like cheerful daisies, roses, or hydrangea.
12 Months of Flowers Card
Now available for a limited time for $40, the 12 Months of Flowers card is actually valued at $90.  Present this card in on of our two locations in exchange for a wrapped bouquet of fresh, seasonal flowers.  Each wrap has a $7.50 value.  Available any day of each month.
The card will expire one year from the first month of redemption rather than from the card purchase date. Although these are not available for delivery, you can come pick it up and deliver it to your grandparents.
Gift Packages
Don't forget that we also have some thoughtful packages that include chocolates, flowers or plants, and other curated gifts. Ask us what's available!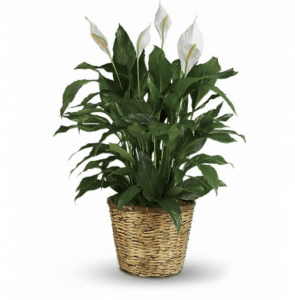 Plant Collection
Your grandparents may also enjoy a green plant, blooming plant, or succulent garden, especially if they enjoy working in their own yard or garden. We have so many different types of greenery to choose from that can match what your grandparents enjoy.
We also have dish gardens and basket gardens that are nicely sized for a room or desk. Check out our online plant collection or feel free to visit our flower shops!
Keeping Your Grandparents Safe!
We offer contactless delivery or curbside pickup for everyone's safety and health. Just let us know when you order what you would like to do with delivery and we'll make that happen for you and your special grandparents!