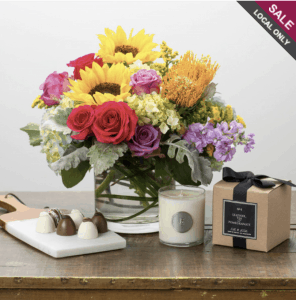 Every month, you most likely have many occasions to celebrate among family, friends, and your social circle. July is no different with many birthdays and other things to celebrate.
However, there are also some other special occasion days that you may not realize are good to celebrate during the month of July. These include Cousin's Day on July 24th, Parent's Day on July 25th, Aunt and Uncle Day on July 26th, and Father-in-Law Day on July 30th.
At our Cedartown and Rome, Georgia flower shops as well as through our virtual flower shop on our website, we have all types of gifts for all these occasions, including flowers, plants, and gift baskets in a range of styles, sizes, and prices. You will be able to treat all of your family on these special occasion family-themed days throughout July.
Here are some gift ideas to consider for these special occasion days:
For Cousin's Day, consider a gift basket filled with candy, fresh fruit and savory treats, or a combination of gourmet foods. We also have a gift basket called "Just Add Wine," which might be a good idea to then pair their favorite red, white, or champagne varietal.
For Parents Day, you might want to do a gift basket or possibly a special luxury flower arrangement with their favorite flowers and in their favorite color(s). We have many summer floral designs that provide the freshest flowers possible to show your love.
For Aunt and Uncle Day and Father-in-Law Day, you could select a long-lasting gift from our plant collection, such as a succulent garden or basket garden of indoor green plants. These are low maintenance and provide a way to show your love for months to come. Of course, they might also enjoy one of our gift baskets.
For any and all of our family members, you might also like to do a custom flower arrangement that gives them something exclusive. It's a great way to show how special they are to you.
We make it easy to order in-person, by phone, or through our website.
This includes finding and buying something special for each of these special July days at one time and scheduling out contactless delivery or pickup for each in advance.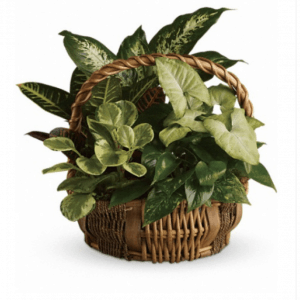 That way, you know you haven't missed any special days during your busy schedule.