Bussey's Florist has been serving customers in Rome and Cedartown since 1976.
Having a "best friend" is a fortunate thing and you want to show appreciation. Whether the person is a life long friend since childhood or someone you met later in life, regardless, this person is an important part of your life and brings you great joy and happiness. A perfect way to celebrate National Friends Day on June 8th is to send a fresh flower bouquet from Bussey's Florist. We have fresh and festive National Best Friends Day Flowers.
The history behind the origination of this day is that in 1935 Congress decided this was a significant enough cause to declare June 8th as National Friends Day. In addition, Congress wisely selected the summer season as the best time to desiginate this special day. This season is typically the best time weather wise and schedule wise for people to celebrate.
Reasons for celebrating National Best Friends Day are pretty obvious. These people are special in your life and you want them to know you appreciate them. However, like many other occasions or life events, there are some research studies that indicate there are health reasons for celebrating.
For example, studies have shown that 22% of people have a longer live span when they have a group of close friends. Of course there is a relationship to depression and anxiety as people who spend time with their friends generally have less of these issues.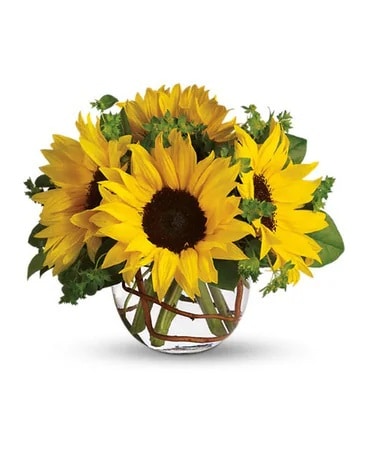 There are many ways to celebrate with a friend for National Best Friends Day and many things you can do to make them feel special. Below are a few:
Send Flowers – Obviously our favorite. Our Floral Designers have created beautiful bouquets that are sure to brighten anyone's day!
Send a Card – Cards are always a welcome thing to receive. Plus a handwritten note means you took the time to express your feelings about the deep friendship you share.
Phone Call –  In today's fast paced world with Social Media and Texting, taking the time to call someone directly can mean so much. Take the time to call your best friend and let them know you are thinking about them.
Meet for Coffee – Contact you friend and set up a time to meet at the local Coffee Bar. Laugh and reminisce or just talk about what is going on in your lives. If coffee is not a favorite, there is always brunch, lunch or dinner.
Gift Surprise – Even the smallest gift means you took the time to shop for your best friend.
Post a Photo – Regarding Social Media, there are plenty of platforms where you can post a favorite photo of you and your best friend. Maybe it is at a place you both shared great memories like a beach vacation, cruise or wedding etc.
Sunny Sunflowers
The Sunny Sunflowers arrangement is filled with gorgeous yellow Sunflowers and a splash of seasonal greenery. Our floral designers selected a stunning, clear glass vase to finish out the floral arrangement. This arrangement is great for lots of different occasions!
Bussey's Florist Sells Quality National Best Friends Day Flowers
Bussey's Florist has been serving customers in Rome and Cedartown since 1976. We are a second generation, family owned and operated floral design firm. We employ an award winning team of floral design professionals. Our flower delivery staff is one of the best in Georgia. They provide local same day and express delivery anywhere in Floyd and Polk counties. We create luxurious, upscale flower arrangements. Custom flower design is available.
Flowers are one of the most popular gifts in America. People send floral gifts to celebrate some of life's most magical moments. The most frequently purchased flower in the U.S. is the rose. We buy many of the roses we sell direct from flower farms. Our staff purchases from both domestic and international growers.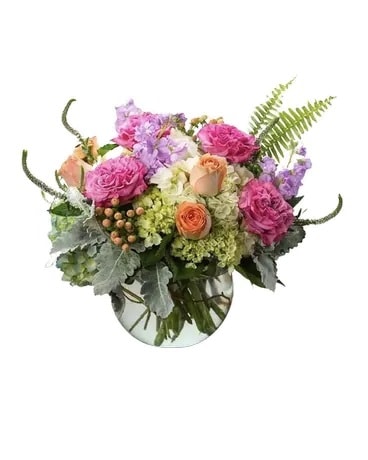 One of the most popular roses we sell is our Ecuadorian long stem rose. They are absolutely gorgeous. Grown high in the mountains of Ecuador. The rose plants enjoy the perfect blend of sunlight, soil conditions and moisture. That produces a rose with a longer stem and gorgeous, large blooms.
Bussey's Florist offers local same day and express flower delivery service to our customers in Floyd and Polk counties. If you need to send flowers outside of the area, we can handle that via our nationwide same day flower delivery option. Regardless of whether your arrangement is scheduled to be delivered locally or somewhere across the United States, we back every floral bouquet with our 100% customer satisfaction guarantee.
Cottage Garden
Local Same Day and Express Delivery
Inspired by the cottage cutting garden, this bouquet is created from a beautiful assortment of garden blooms. Hybrid garden roses, hydrangea, and stock are beautifully combined in a fresh picked style that is guaranteed to make your recipient feel loved.
Bussey's arrangements are custom gifts designed by hand. Mother Nature changes our farm-fresh inventory every morning, to assure your gift is fresh and gorgeous our designers may need to make substitutions but will capture the color & style of your selection to deliver a "WOW" for your recipient.
Bussey's Florist 
250 Broad Street Rome
Rome, GA 30161