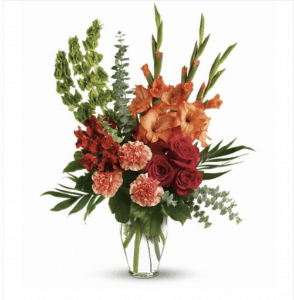 Summer officially arrived on June 20th. But, if you are like us here in Cedartown and Rome, Georgia, we already considered the season was here. School has finished. Graduations are done.
Vacation-mode is back on as things open up and there are opportunities to travel more. Weddings are also back along with many other in-person events. The season is bright, and we're not just talking about the sunshine and hugging that we all look forward to.
Our summer flower collection is brighter than ever. Enjoy long-time favorite floral designs and new floral displays created by our talented floral design team. You can find it in our florist locations in Cedartown and Rome, Georgia as well as on our floral shop website.
You will be sure to find bright hues and a variety of flowers, including roses, Gerbera daisies, sunflowers, and more. We have so Manny colors to choose from as our flower supply ramps back up with all of our treasured flower farm partners from around the country and world.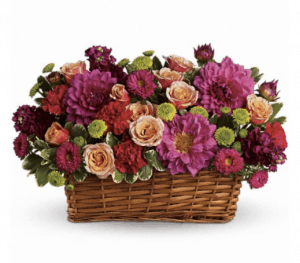 There are cube vases, large glass bowl vases, unique keepsake containers, and baskets of flowers made to fit all types of decor and events, including weddings and special parties. Bowls of sunflowers, for example, are sure to light up a room and bring the sunshine in while baskets filled with Gerbera daises can bring the smiles.
If you don't see exactly what you are looking for, call us or stop by so we can create something special out of our available summer flower supply. We love working with our customers on custom summer flower arrangements for weddings, events, and gift-giving.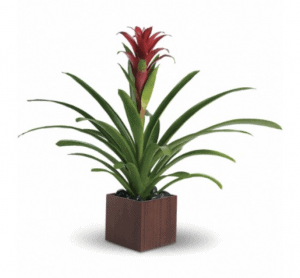 Our summer collection also contains seasonal green and blooming plants that also add ambiance to your home and serve as thoughtful gifts for all types of occasions. You can also select from baskets and other styles of containers in all different sizes. All of our summer plants are just as easy to care for and maintain beyond summer to enjoy the whole year round.
Don't forget that the 4th of July is just around the corner! We look forward to the return of fireworks, picnics, block parties, and other in-person celebrations of our independence as a country. Be sure to shop with us for patriotic flowers for decor, gifts, and upcoming 4th of July events. Look for our upcoming collection of patriotic flowers.