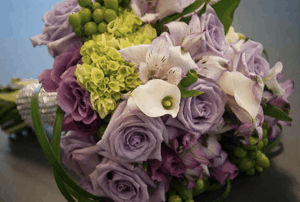 Summer weddings are back, and we couldn't be more excited here in Cedartown, Georgia and Rome, Georgia. Last year, it was difficult to host weddings. Although we did help with wedding flowers for micro-weddings, we are happy to be back and busy with weddings of all sizes.
At Bussey's Florist, wedding flowers are our passion. Our floral design team loves to work on weddings throughout Rome and Cedartown, Georgia because we are involved in helping make one of the most memorable day of people's lives, turning it into a beautiful representation of their dream.
We want to make the wedding process easy and fun for you. That's why we created a separate wedding flower website that contains all the information you need to host a wedding, including information on venues as well as wedding flower galleries that show examples of our wedding flowers for other customers.
Here are some of the summer wedding flower trends for 2021 that you may want to consider if you are planning a wedding this summer: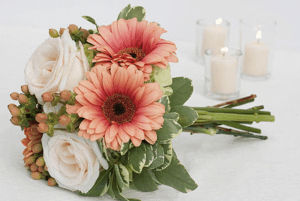 Personal color palates are much more important than going with the in-colors this year. After such a long wait to have your wedding, this is an opportune time to make it as personal as possible. Go with whatever colors express how you feel for your wedding and that define your individual style.
More unique flowers that you may not typically see are also a big trend. Forget the roses and carnations. It's time for peonies, dahlias, and other playful and colorful blooms.
Textures are also a big summer wedding flower trend, including mixing dried and fresh flowers, adding more accents and greenery, and incorporating fabrics like raffia around the wedding bouquet.
If you are interested in on-trend summer wedding flower colors, this season is focused on earth tones like rusty orange, terra-cotta, and honey yellow.
In thinking about sustainability and a more minimal approach, the summer wedding bouquet is shrinking from oversized bouquets and cascade bouquets to small or petite bouquets.
A monochromatic wedding bouquet is another hot summer trend, selecting one key color to represent your wedding. It can still feature shades or hues of the same color to add some subtle differences to bouquets, centerpieces, and other floral wedding decor.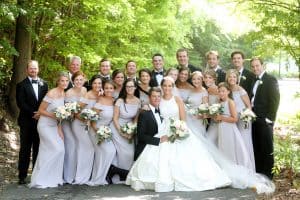 When you are ready, please reach out and schedule a free wedding consultation for your Rome, Georgia wedding or Cedartown wedding. We'd love to help on your big day!