February is definitely a month defined by love. It's not only when we celebrate Valentine's Day, but it also has been designated as National Wedding Month. It's a good time to propose and an opportunity to get started on planning wedding, which often can take many months to prepare and book.
Maybe you just got engaged or you are starting to think about setting a date this spring, summer, or fall. Now is a good time to start planning an intimate wedding ceremony or even the possible return to a larger wedding event.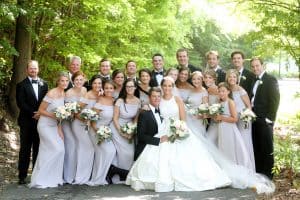 We want to help you as your local Cedartown or Rome, Georgia florist. We can take the stress off of wedding flowers while you work on other areas like ceremony and reception venues, food, dress, decor, and invite list.
The first step is to check out our wedding flower website. Here, you can find out wedding information and local area vendors as well as look at a gallery of wedding flowers to see what you like or don't like. You'll also see the depth of creativity and diversity that goes into our wedding floral designs inspired by the customers that created them with our floral designers.
Our gallery includes ceremony flowers, reception flowers, bouquets and wedding party flowers, centerpieces and garlands, and even wedding cake flowers. There are many styles, sizes, and themes to what you can see. This also helps when we meet with you to see what you envision for your big day.
Once you have done some of the research, consider scheduling a free wedding consultation with us. Our online scheduling form for wedding consultations is easy.  All you need to do is select your category, service, person to meet with, the day you would like to meet, and the time for the consultation. From there, we can confirm the appointment and you can enjoy your consultation experience.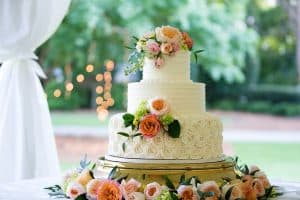 During the consultation for wedding flowers, we want to hear about what you want for your big day as well as tell you more about how we work with you throughout the entire process. We'll discuss wedding flower packages, timing, and more. You'll be able to work with the same wedding consultant throughout your wedding, which makes it easier when you have questions or changes.
Call us or use our online wedding consultation form today to get started on your dream day during National Wedding month.