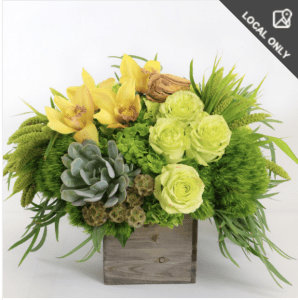 St. Patrick's Day is a special occasion day each year that is celebrated on March 17th. Beyond the corned beef, cabbage, and green beer, it's a day to commemorate that Christianity arrived in Ireland where the holiday originated.
It became popular in the United States as so many people from Ireland migrated to America and brought their traditions with them. Because the day is to culminate in a feast, it's remained popular among the Irish here as well as been adopted by everyone in the country as an excuse to enjoy good food and drink.
Since it's from Ireland, green is the color associated with this holiday. If you are not wearing green, the tradition used to be the you would get pinched, but that probably is no longer a tradition that is followed. Instead, it's about celebrating the green across all things and making it a special day.
At your favorite Cedartown flower shop and Rome, Georgia florist, we are also getting ready for St. Patrick's Day and all the festivities. This includes offering you green floral designs and green plants that you can decorate your own home and office as well as gift to others.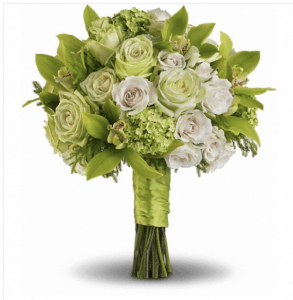 We have a wide selection of green flowers, including floral designs as bouquets, arrangements, and wrapped bouquets already available for you to enjoy and give to others. These include many styles, including botanical, modern, and tropical just to name a few. Many of these floral displays are also available in different sizes and container styles to suit home decor.
You also have the option of creating your own custom St. Patrick's Day bouquet or arrangement with the help of our incredible floral design team who are ready to assist with something truly unique just for you or your recipient. Call us and make an appointment today!
Of course, we also have green plants that also make a great decoration for St. Patrick's Day. This includes succulents, indoor green house plants, and even tropical plants. The plants are long-lasting and can be enjoyed for months to come long after St. Patrick's Day has passed. Giving a green plant on St. Patrick's Day also sending a message to your recipient for good health and good fortune, which makes them extra special!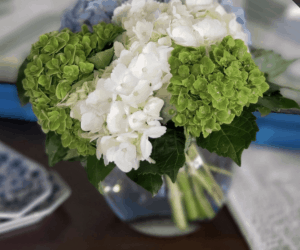 Stop by our Cedartown flower shop or Rome, GA flower shop, call us, or use our website to place your order for St. Patrick's Day now! We offer pickup and contactless delivery.