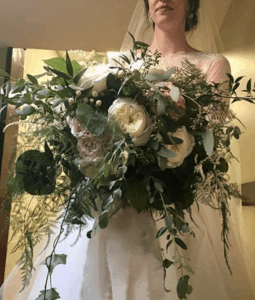 As things begin to open up and there are some signs that events can once again go forward, it's time to think about your wedding plans and get ready for an upcoming wedding, summer wedding, or fall wedding.
Bussey's Florist is a family-owned and operated floral design firm that has been helping plan and make weddings look as beautiful as possible for many decades. Already voted "Best Florist" on numerous occasions, we have built a reputation in Cedartown and Rome, Georgia as the go-to wedding flower professionals.
That makes us a good place to start, especially if you are ready to begin your wedding planning activities. You can enjoy a FREE wedding consultation with our expert wedding planners. Although you will need to schedule it, this consultation is the start to seeing why we are best wedding florist in Cedartown or Rome, GA.
You can work with either one of our floral design centers. Our Rome, Georgia flower shop can be found at 250 Broad Street, Rome, Georgia 30161 while the Cedartown flower shop is located at 302 Main Street, Cedartown, Georgia 30125. Both locations have wedding coordinators who can work with you on your dream wedding flowers.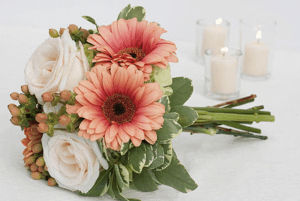 Besides our reputation and professionalism, other brides have booked with us because of our unique wedding floral designs that help your vision of the wedding you want come to life. We can work with any size or style of event. Our goal is to create what you want and what fits your budget.
In addition to all these benefits, we also offer an exclusive wedding flower website with a gallery and information on how we work with you to create your dream wedding. The gallery not only shows you our level of detail and design, but you can also get ideas for your own wedding.
You can see wedding flowers for ceremonies, receptions, cakes, and wedding parties through our many gallery examples and ideas. We also have many examples of boutonnieres and bouquets on our wedding flower website so you can select or be inspired by many different floral design styles.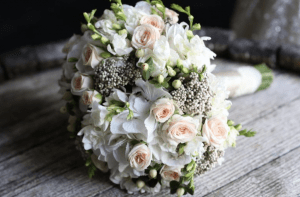 We love being a part of weddings because we know we are helping to make wonderful memories that are sure to last a lifetime.
Here is where you can click to get started on your own free wedding consultation today!