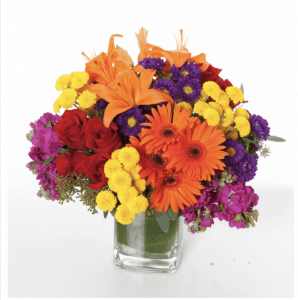 Our boss's may expect a lot of us, but they also provide us with opportunity to grow and develop as well as progress in our careers.
Now is the time of year to officially thank them for what they do for us. October 16th is Boss's Day, which caps off Boss's Week that starts on October 12th.
Our Rome, Georgia flower shop and Cedartown florist location both are filled with thoughtful gifts for your boss that shows them how much they are appreciated.
While you may still not be working in-person together, you can request contactless delivery from our flower shops to safely deliver your gift to your boss.
Here are some of our Boss's Day gift ideas that you can order in our flower shops, by phone, or through our website:
Floral Gifts
If you know your boss likes flowers, you can choose from a wide range of colors, sizes, and styles that can fit your boss's preferences, if you know them. Since fall is here, you can also select a fall bouquet or arrangement that adds seasonal flair to your boss's desk.
Plant Gifts
Another option is to send a fresh green plant, succulent garden, or garden basket. The plants practically take care of themselves, which is good since you know your boss is so busy.
With little maintenance, these plants can last months, if not years, so your boss will keep you on the top of their mind.
We also offer blooming plants, including gorgeous orchids. Be sure to ask us what's available.
Gift Baskets
Our website also includes a range of gift baskets in different sizes. Choose from snack or gourmet food baskets that can also include fresh seasonal fruit. Your boss is sure to appreciate something tasty like all the items offered in our gift baskets. We curate the products to ensure the best quality and variety.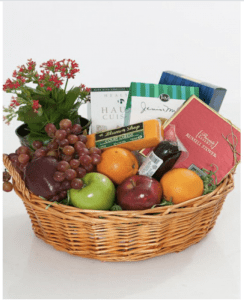 Our Basket of Delights combines a blooming plant with fresh fruit and gourmet food, which gives your boss the best of both worlds — a plant and gourmet food.
Place your order for Boss's Day today to ensure your delivery and time preferences. Since it's Boss's Week, you can opt to deliver your boss's gift any day of the upcoming week. Of course, you can also come and pick up your boss's gift if you plan to deliver it yourself.