Although it is nice to have the convenience to order from a floral design catalogue either by calling our Rome, Georgia florist or using our website to contact our Cedartown, Georgia flower shop, there are certain occasions where you want something different.
That's when you want to give something that no one else can get. Whether it is a graduation, birthday, job promotion, welcome's to the neighborhood, or a get-well gift, you may want to offer a special floral gift that is customized for the recipient.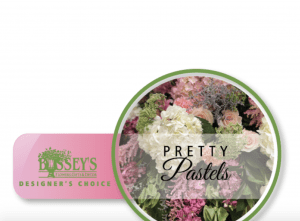 Our answer is Bussey's Designer's Choice bouquets. Bussey's floral designer's will hand-craft a personalized bouquet from the freshest seasonal blooms in our daily inventory. To provide you with a start, we offer various floral design styles. For example, we have Bold and Beautiful, which offers vibrant colors.
Our other two types of Designer's Choice bouquet styles available right now include Simply Elegant and Pretty Pastels. The Simply Elegant floral design combines luxurious green- and white-colored flowers while Pretty Pastels uses soft shades to create a sublime flower arrangement.
The Designer's Choice bouquets come in three sizes. There are regular, fancy, and premium, with premium offering the largest size with the most flowers.
Be sure to ask us about any other floral design styles you may be interested in, and our floral designers will be happy to work with you on creating something spectacular for your recipient and the special occasion you want to celebrate or message you want to send.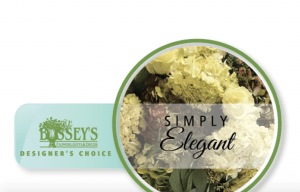 Don't forget that we also have access to all of our other floral designs, plants, and special gifts through our website. This makes it easy to shop from the comfort and safety of your home. This way, you won't miss any important occasions coming up in June or into the summer season!
Accepting Online and Phone Orders
We offer local same day delivery service in Floyd and Polk Counties. Our floral delivery team is providing safe, no-contact delivery service.